Story
Everyone has a migration story: UN human Rights Office brings #StandUp4Migrants to Malaysia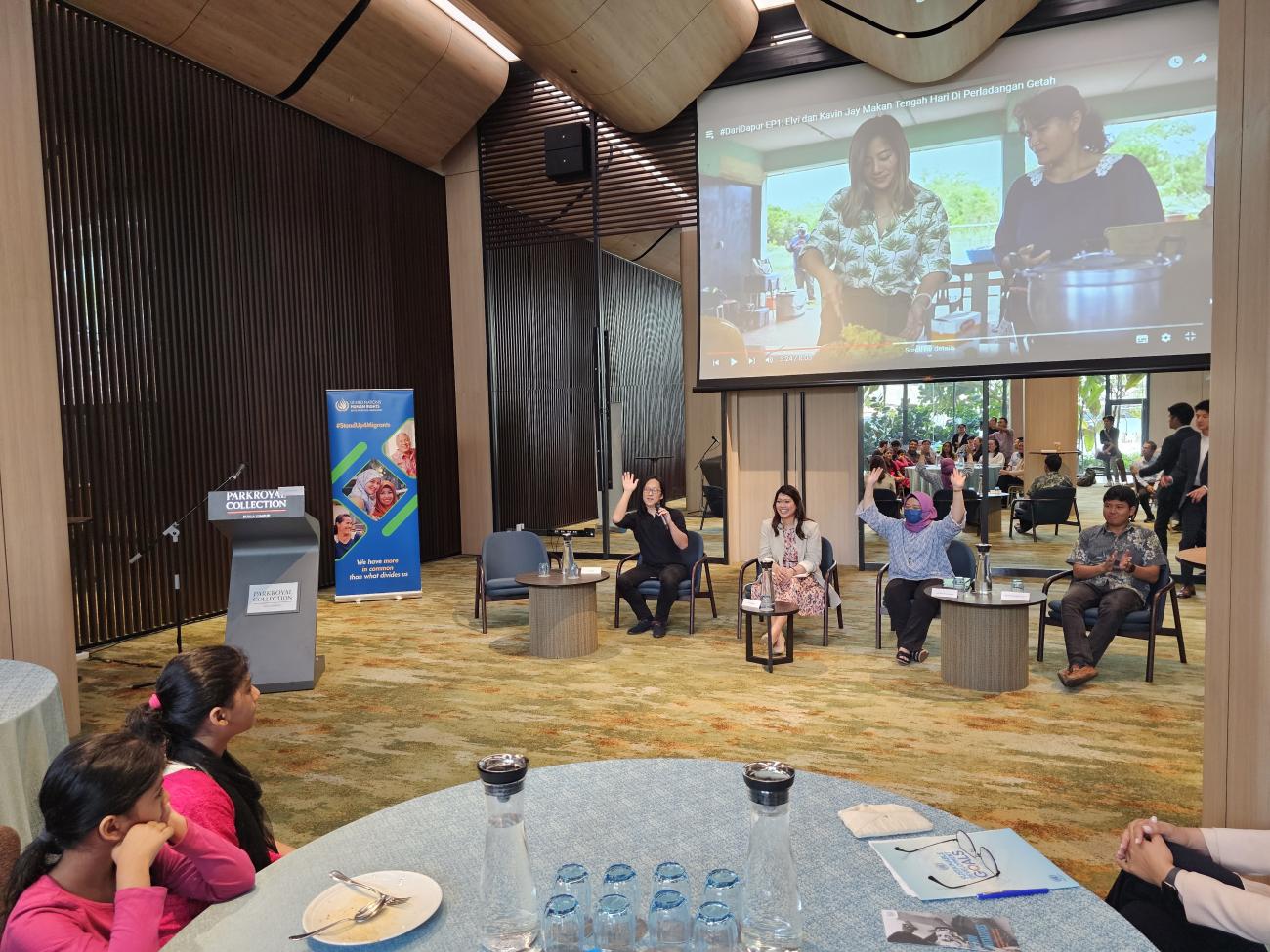 The UN Human Rights Office launches the 'Dari Dapur' campaign
The UN Human Rights Office in partnership with Kuala Lumpur-based social impact production team untitled kompeni has launched the 'Dari Dapur' (stories from the kitchen) campaign which aims to place human rights and human stories at the heart of public narratives on migration in Malaysia.
'Dari Dapur' brings migrants and Malaysians together to bond over their love of good food, in a format where each recipe comes with its own story. Through seven short films, celebrities from different walks of life are brought into the kitchens of migrants, to share a home-cooked meal around the same table, to hear about each other's lives, hopes and dreams and to learn what we all have in common.
During the launch, Karima El Korri, UN Resident Coordinator for Malaysia, Singapore and Brunei Darussalam commented on the campaign's theme of bringing people together through food, "The act of sharing food becomes a gateway to sharing stories, traditions, and experiences, fostering understanding and appreciation for different cultures. It is through these interactions that we can challenge stereotypes, break down barriers, and build bridges of empathy and connection."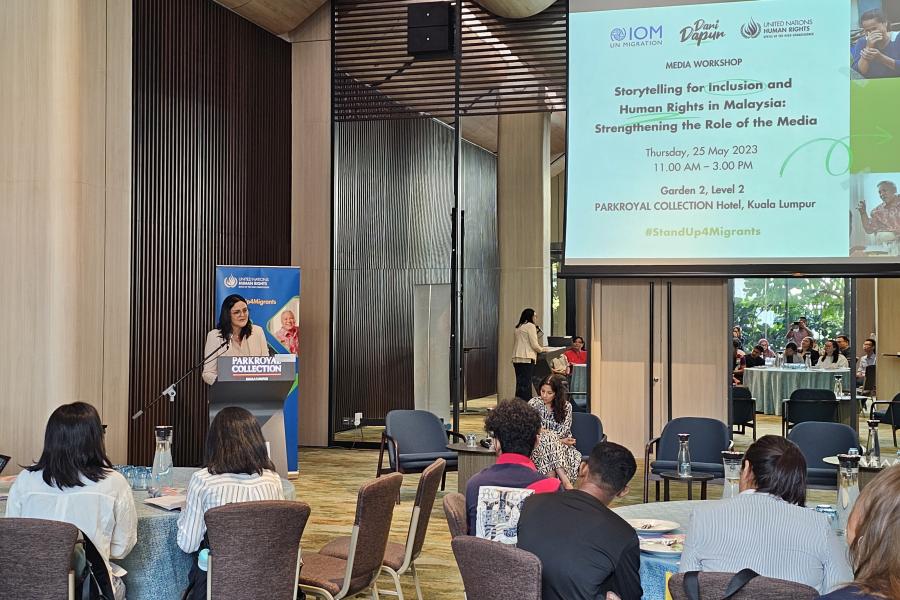 According to research commissioned by the UN Human Rights Office on which the 'Dari Dapur' campaign was designed, a clear majority of Malaysians see the benefits that migration brings to the country's economy and society but that some are daunted by the complex issues around integration and culture that it raises. This research showed that Malaysians overwhelmingly agree that respect for human rights is a sign of a decent society and that everyone deserves equal rights in the country. Some 63% agreed that our communities are stronger when we support everyone, and more than half believe that we should help other people no matter who they are or where they come from.
"Migration is a complicated and often abstract issue for many Malaysians", said Pia Oberoi, Senior Advisor on Migration in the Asia Pacific region for the UN Human Rights Office, "but storytelling is a good way to cut through the noise. Our research found that people do want to hear and see the everyday lives of people on the move, to understand and appreciate that we have more in common than what divides us. The 'Dari Dapur' campaign, which is built on shared realities and universal values, brings to life the words of the Universal Declaration of Human Rights which turns 75 this year."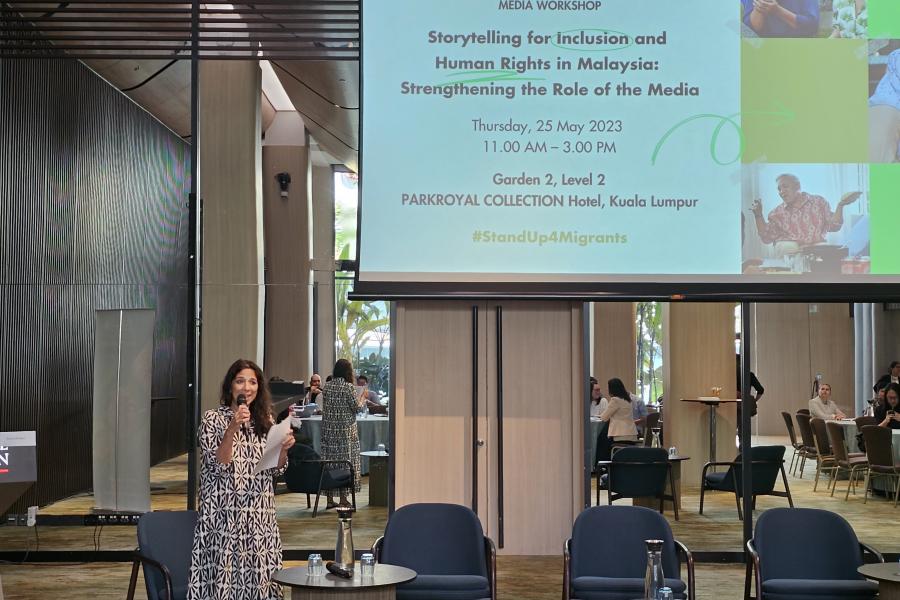 The video series features eleven social media influencers and celebrities from across different fields in Malaysia, including comedian Kavin Jay, food Instagram Influencer Elvi, celebrity chef Chef Wan, social justice influencer Dr Hartini Zainudin, hijabi rapper Bunga, educator Samuel Isaiah, Tamil film star Yasmin Nadiah and Chinese-language radio DJ Chrystina, politician and activist Nurul Izzah Anwar, actress Lisa Surihani and broadcast journalist Melisa Idris.
"Anytime you cook food and you bring your guests, everyone turns to smile and be happy because food always brings people to the table. Regardless of which culture, where we come from, everybody will need to eat," exclaims Malaysian celebrity chef Chef Wan as he visits the home of Hameed, a Pakistani home cook and his family.
"What I learned was 'try and not let what you do not know of affect the way you treat other human beings.' No matter who it is our actions should be rooted in kindness," Malaysian actress Lisa Surihani shares this important reflection in an episode where she meets Suha, an Indonesian migrant worker and her family.
"We need shared stories that show migrants and refugees have a place in the Malaysian narrative," said Elroi Yee, an investigative journalist and the producer of the 'Dari Dapur' campaign. "I can't think of a better way than using food to bring everyone to the table. With the production of these short films we hope to inspire Malaysian storytellers to share the narrative space and for all of us to rethink the way we relate to our migrant and refugee neighbours."
The campaign is the second edition of the global #StandUp4Migrants campaign in Asia and the Pacific, following the 'MyGreat Story' campaign which UN Human Rights launched in Australia in September 2022.
To share the story of 'Dari Dapur', UN Human Rights covened a media workshop today in Kuala Lumpur, in collaboration with IOM Malaysia. The workshop hosted over 50 Malaysian journalists and content creators to encourage storytelling and reporting for inclusion and human rights and exchanges of views and conversations about the narratives around migration among the media community in Malaysia.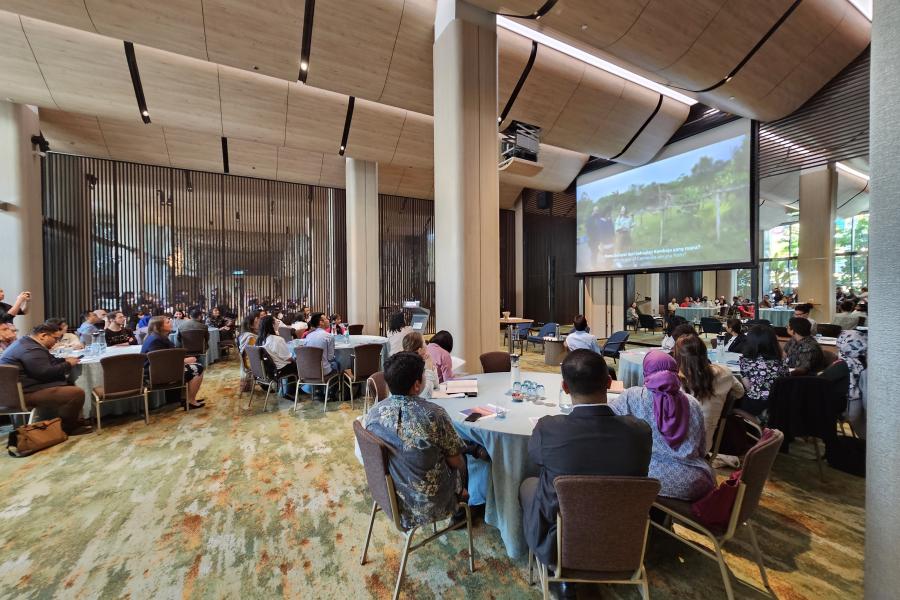 Addressing the journalists and content creators, Ms. El Korri said, "Through the power of storytelling, you can shape public perception, challenge misconceptions, and inspire action for positive change. By portraying migrants and refugees as individuals with unique stories and aspirations, you can promote empathy and generate a shift in public discourse that humanizes their experiences and recognizes their rights and dignity. By amplifying their voices and experiences, you can counteract stereotypes and foster a narrative that celebrates diversity, promotes inclusion, and builds bridges across communities."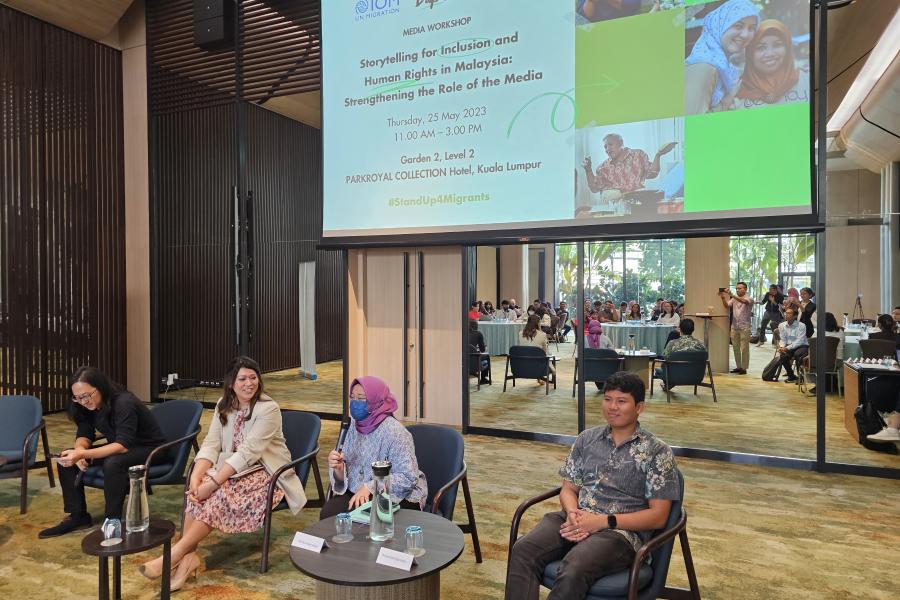 ENDS
Learn more about the Dari Dapur campaign: https://bangkok.ohchr.org/daridapur-my/ 
Watch the videos and follow Dari Dapur – Instagram: @daridapur.my, Facebook: @daridapur.my and Youtube: @daridapur_my
For more information and media requests, please contact: In Bangkok, Wannaporn Samutassadong (+66 65 986 0810) / wannaporn.samutassadong@un.org)
UN entities involved in this initiative
IOM
International Organization for Migration
OHCHR
Office of the United Nations High Commissioner for Human Rights