Story
Sports as a Peacebuilding Tool: Enhancing Resilience, Encouraging Inclusion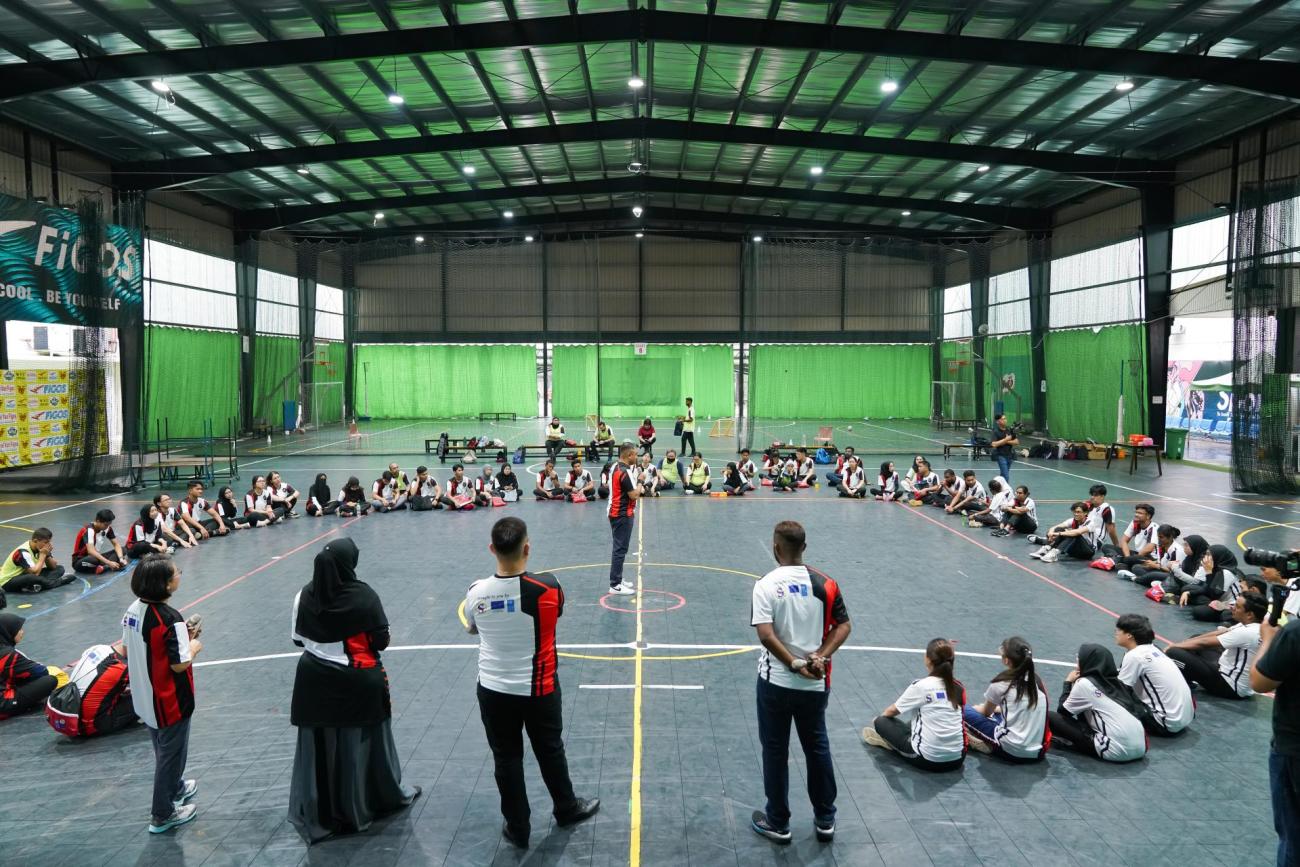 Enhancing resilience and foster social inclusion among Malaysian youth
Read the original story here
Between 19 and 21 March 2023, UNDP Malaysia–in partnership with the Southeast Asia Regional Centre for Counter-Terrorism (SEARCCT) and with the support of the European Union–organised a 3-day sports workshop that aimed to enhance resilience and foster social inclusion among Malaysian youth.
The event was officiated by YBhg. Ts. Dr. Nagulendran Kangayatkarasu, Chief Secretary, MInistry of Youth and Sports, on behalf of YB Adam Adli bin Abd Halim, Deputy Minister for Youth and Sports, and featured remarks from Niloy Banerjee, Resident Representative, UNDP Malaysia, Singapore and Brunei Darussalam; Dato Ganeson Sivagurunathan, Director General of SEARCCT; and H.E. Michalis Rokas, Ambassador and Head of Delegation of the European Union to Malaysia.
A total of 48 students between the ages of 18 and 25 attended the sports-themed event, with a balanced participation between girls and boys. Futsal and other sports-based activities were accompanied by group discussions on inclusion, preventing violent extremism (PVE), and cultural exchange. A sharing session with local sports champions Johnathan Wong (Olympic athlete in shooting) and Nora Lyana (national tenpin bowler) was also conducted, where they provided their perspectives on building inner strength and resilience from their illustrious national sporting careers.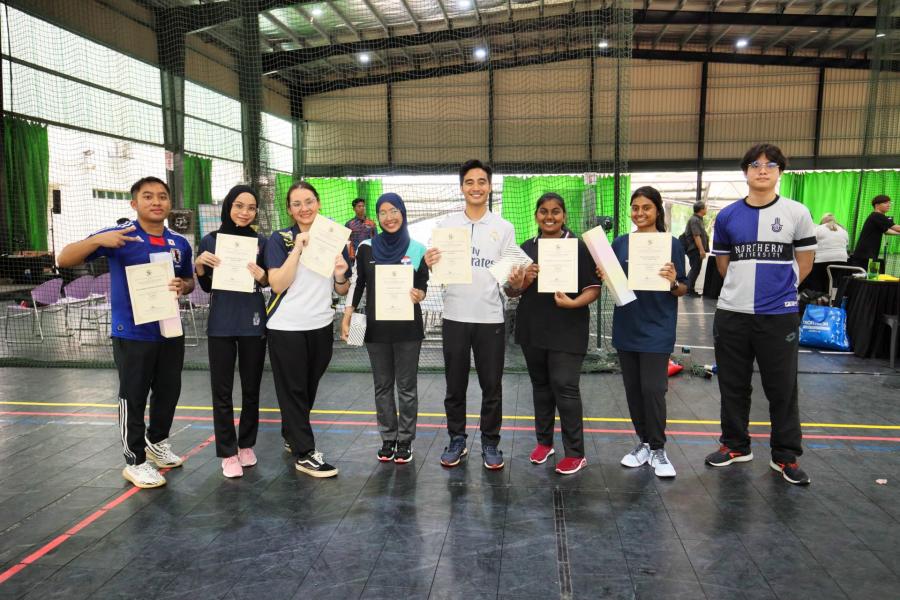 The workshop is part of the Sports for Enhancing Resilience and Amplifying Social Inclusion (SERASI) initiative undertaken by UNDP Malaysia and SEARCCT through the European Union-funded PVE project in Malaysia. The SERASI initiative is linked to the idea that sports is a highly impactful tool in promoting peace and unity within communities as well as for realizing and strengthening social inclusion. The event also embedded components to promote gender equality and the empowerment of girls and women to ensure equal opportunities that can further deter them from being drawn to divisive and extremist elements.
Social inclusion through sport, in particular, has the ability to develop and strengthen social bonds between participants and provides them with a feeling of purpose while also contributing to the development of soft skills and imparting values such as teamwork, solidarity, and respect — all of which are crucial to building peaceful and cohesive societies (1).
Partners for this project include local civil society organisations such as Angkatan Belia Islam Malaysia (Muslim Youth Movement of Malaysia (ABIM) and Majlis Belia Malaysia (Malaysian Youth Council (MBM). Both ABIM and MBM have experience in conducting similar programs in the past—their previous success with futsal matches among youth has been insightful for the exhibition matches planned in SERASI. Additionally, organisations such as IKRAM and the Malaysian Consultative Council of Buddhism, Christianity, Hinduism, Sikhism and Taoism (MCCBCHST) were also present to share their insights on the importance of unity among people of different cultures, based on their on-the-ground experience.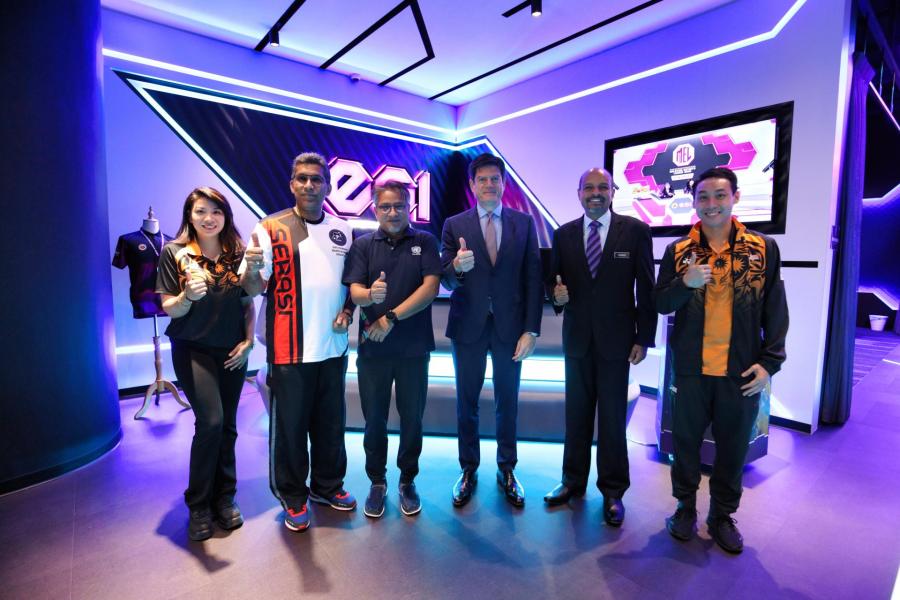 UNDP's approach: Sports as a tool to prevent violent extremism
Sport has the unique ability of reaching out to as well as enthusiastically and expressively engaging individuals in groups especially children and youth, who are often hard to reach through other, more formal interventions. This uniqueness has become the premise for the idea of using sports as a tool in PVE.
The sports and PVE approach builds on a theory of change developed on the basis of known drivers of violent extremism, protective factors and the potential of sport to help young people develop key soft skills, to promote psychosocial well-being and to enable educational opportunities and youth empowerment.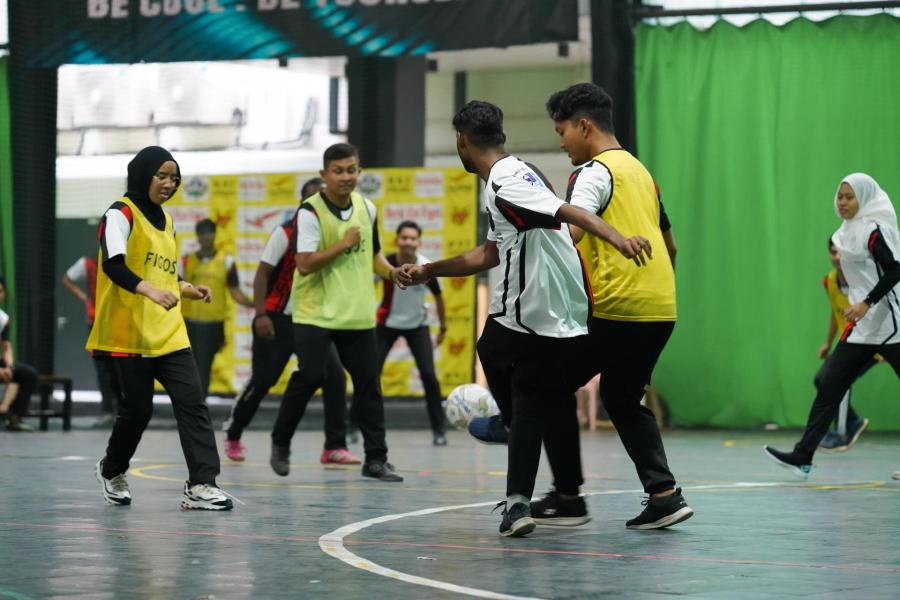 Sporting programmes also (1) offer a positive outlet for expression that directly address the social vulnerabilities and root causes leading to violent extremism; (2) presents itself as a complement to resilience-building efforts; (3) can be used as a real-world simulation of the pressures encountered by young people; and (4) can be used to foster positive collective experiences and help individuals to recognize their strengths.
Against this backdrop, the SERASI initiative focuses on three zones (2), which are (1) safe spaces, (2) social inclusion, and (3) resilience. Ultimately, an initiative like SERASI can be an ideal platform to promote the importance of social inclusion and enhance community resilience against violent extremism by fostering values such as teamwork, leadership, and trust.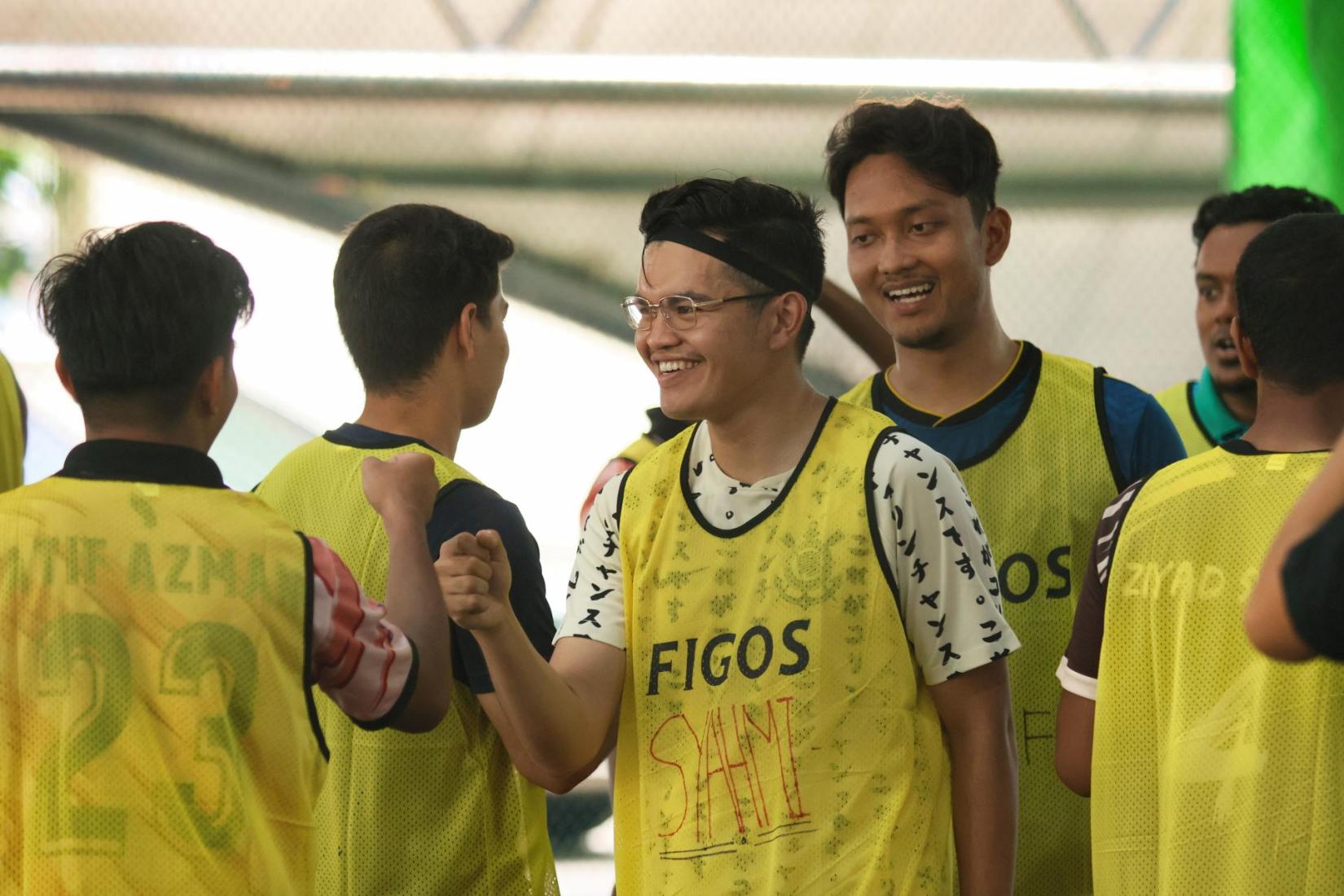 In Malaysia: increasing awareness, resilience against hate speech
In Malaysia, the issue of hate speech online is also a growing concern and social media platforms have become a breeding ground for hate speech. Hate speech not only targets individuals and groups but can also create an atmosphere of fear and division within communities, leading to a lack of trust between different groups. This can further exacerbate existing tensions and prevent constructive dialogue and understanding.
As hate speech continues to grow online, it is essential to develop strategies to counter this trend and promote inclusive and respectful communication in all online and offline spaces. Here, this requires a multi-stakeholder approach involving civil society, the private sector, and the government to promote a culture of tolerance and respect for diversity.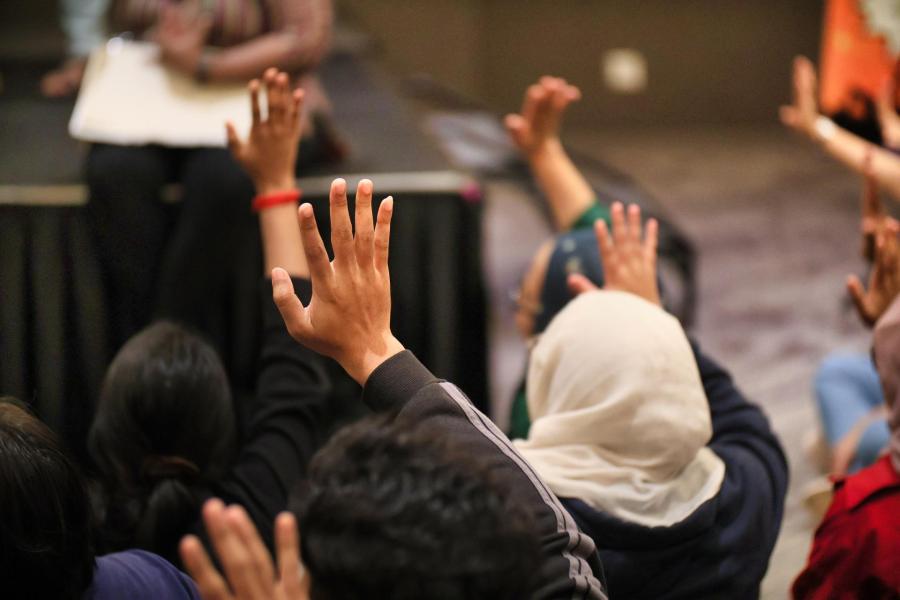 Initiatives such as SERASI, as well as the Preventing Extremism by Leveraging Impactful Tailored Approaches (PELITA) workshop organised by UNDP Malaysia last year, are part of these efforts. At the PELITA workshop held in May 2022, participants were trained to recognise and report hate speech, and were provided with a safe space to share deep interpersonal exchanges addressing hate speech and bullying online.
As an outcome of the PELITA workshop, it is hoped that the participating youth are more resilient, better equipped to positively influence their peers and to make meaningful, localised efforts to prevent violent extremism by disseminating positive digital content that can counter hate speech.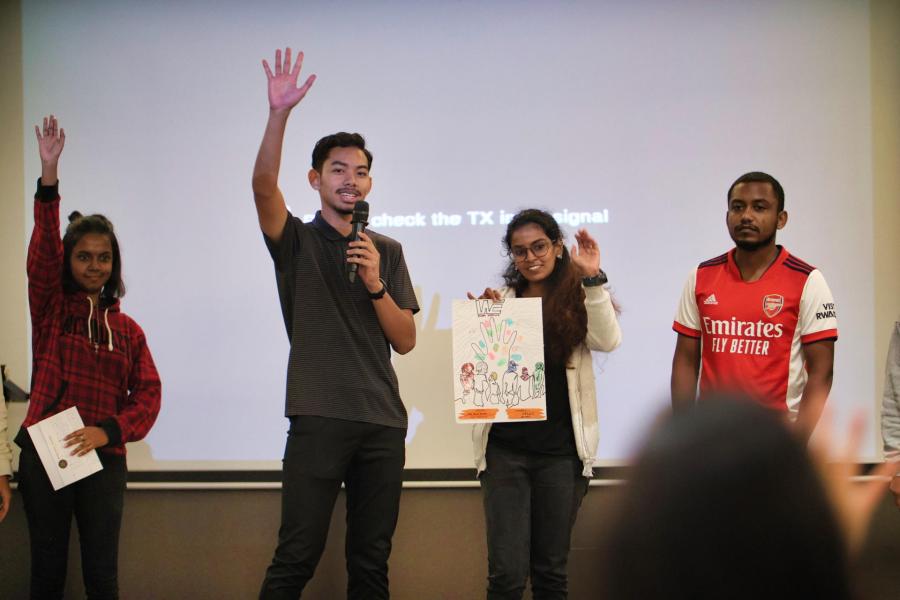 Similarly, the SERASI workshop aims to foster social inclusivity and demonstrate the meaningful utility of sports as a tool for preventing violent extremism and combating racial disharmony. With sports as a uniting platform, individuals from diverse backgrounds can come together to work towards a common goal, building relationships and understanding across racial, ethnic, and cultural divides.
Indeed, sports has been a significant unifying element for decades in Malaysia. Major sports events like the World Cup, the Thomas Cup, and the Olympics have long brought thousands of Malaysians together to cheer for their favourite teams and players enthusiastically regardless of colour and creed. The government's "Malaysia MADANI" policy framework is also entrenched in inclusivity – promoting participation of all communities in the country, regardless of their ethnicity or religion, to contribute to the development of Malaysia. The use of sports as a way to unite people is also In line with the framework, through the fostered sense of togetherness.
As cultural and social harmony are the cornerstones of Malaysia's prosperity as a nation, it is hoped that through initiatives like SERASI, sports can continue playing a vital role in fostering peacebuilding and understanding amongst the next generation and beyond.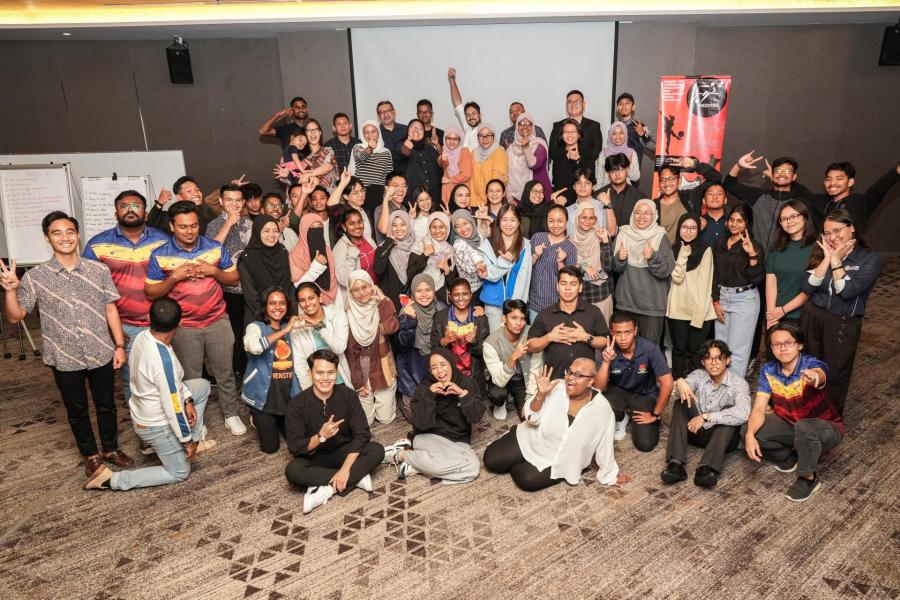 This blog benefitted from reviews and input from Ashvinder Singh, Programme Analyst (Governance for Development); Adlyss Aldelya Adnan, Project Manager for Preventing/Countering Violent Extremism; and Lalitha Monisha, Communications Consultant at UNDP Malaysia.
United Nations Educational, Scientific and Cultural Organization (UNESCO), 'Youth and Sports', https://en.unesco.org/themes/sport-and-anti-doping/youth-sport. 
 United Nations Office on Drugs and Crime.
UN entities involved in this initiative
UNDP
United Nations Development Programme