Story
World Wildlife Day: Stronger together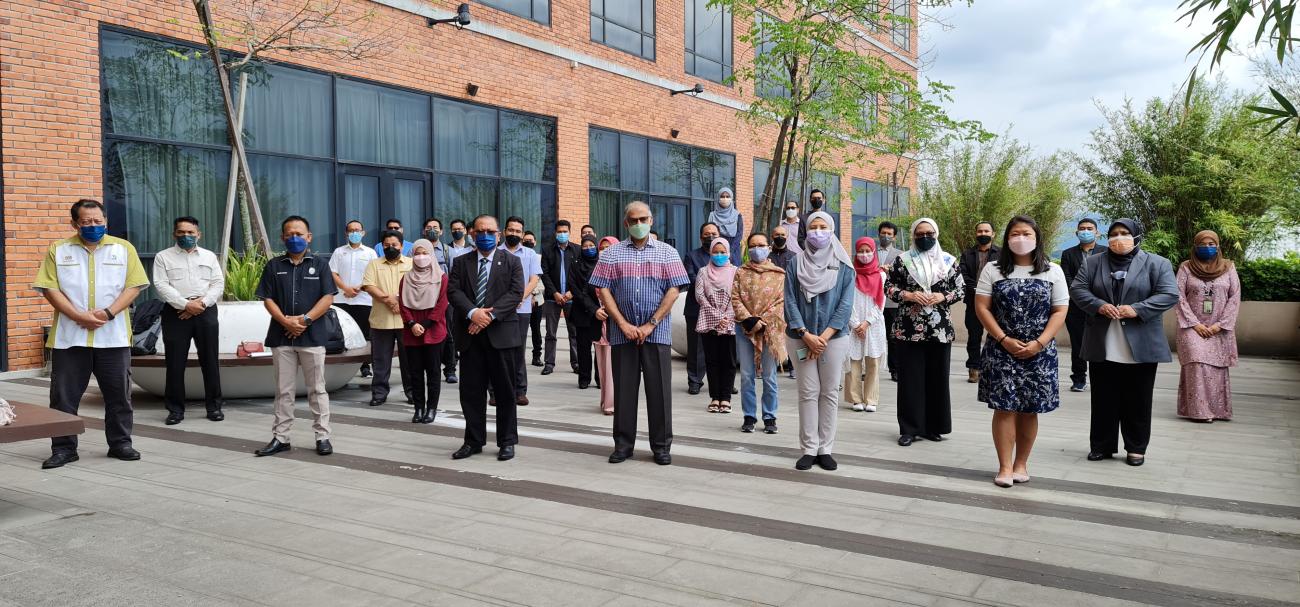 Forging new partnerships to connect the Central Forest Spine in Peninsular Malaysia to harmoniously link forests, wildlife and humans
Read the original story by UNDP Malaysia here
Harmony of the Spheres
The human spine serves as a protective sheath and physical channel for the nervous system.
Similarly, the Malaysian Government's Central Forest Spine initiative preserves key habitat, allows for the movement of migratory species, and ensures the mutual survival of biodiversity oases that might otherwise wither and die.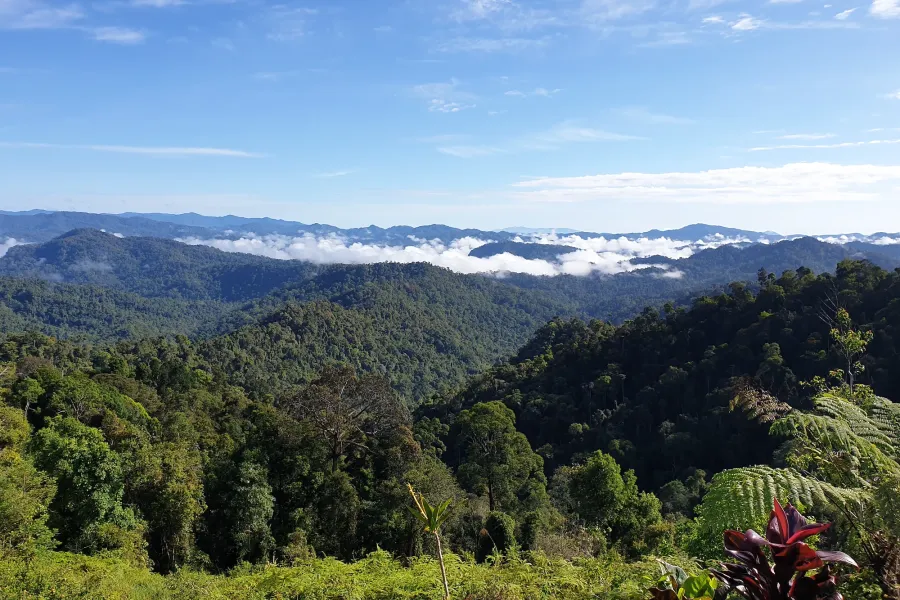 The Central Forest Spine
The Central Forest Spine concept, appropriately, serves as the backbone for a comprehensive conservation project.
The project is improving connectivity by linking fragmented forests, wildlife and humans into a cohesive, flourishing ecosystem.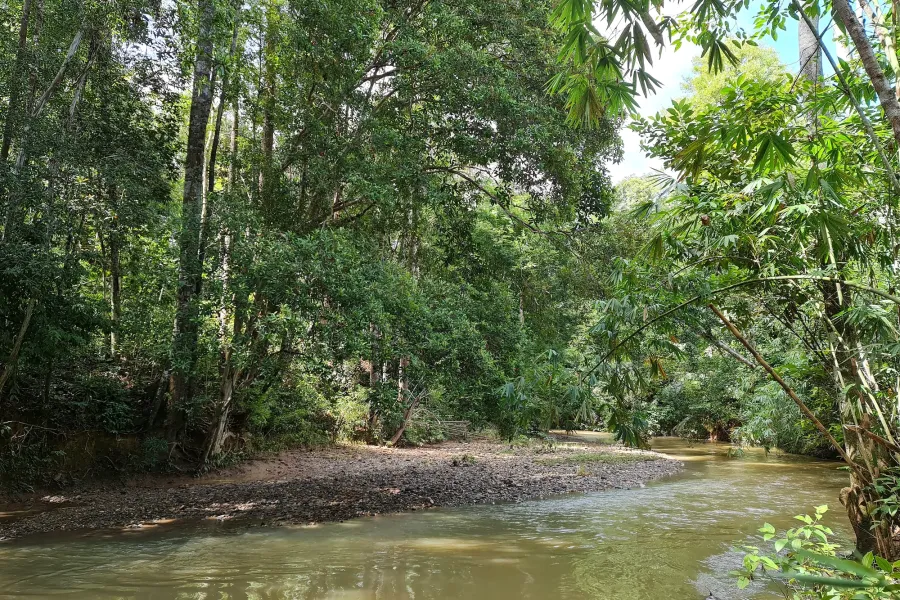 The Central Forest Spine (CFS) of Peninsular Malaysia is recognised for its extraordinary rich biodiversity, including some of the last remaining wild populations of the endangered Malayan tiger. The region also provides the country with considerable ecosystem goods and services, and protects the headwaters of streams that ultimately provide drinking water for most of Peninsular Malaysia.
Conserving and sustainably managing these invaluable resources is one of the country's highest priorities.

Partners in Conservation
The Improving Connectivity in the Central Forest Spine (IC-CFS) project is working to conserve biodiversity and ecosystem services in three critical landscapes (Perak, Pahang, and Johor) in Peninsular Malaysia.
These three landscapes are linked by connecting fragmented forest areas through the establishment of ecological corridors. 
All three of the pilot forest landscapes are identified as critical areas - which are priority linkages in the Central Forest Spine Master Plan (CFSMP). These locations are also crucial tiger conservation sites identified in the National Tiger Action Plan.
Our belief lies in the shared benefits of the forest for all – trees, animals and people included. It is why connectivity between and beyond these forest complexes are crucial. We do more than connecting the physical gaps between the forests. Our work touches every aspect of the forest, the same way it affects every part of our life.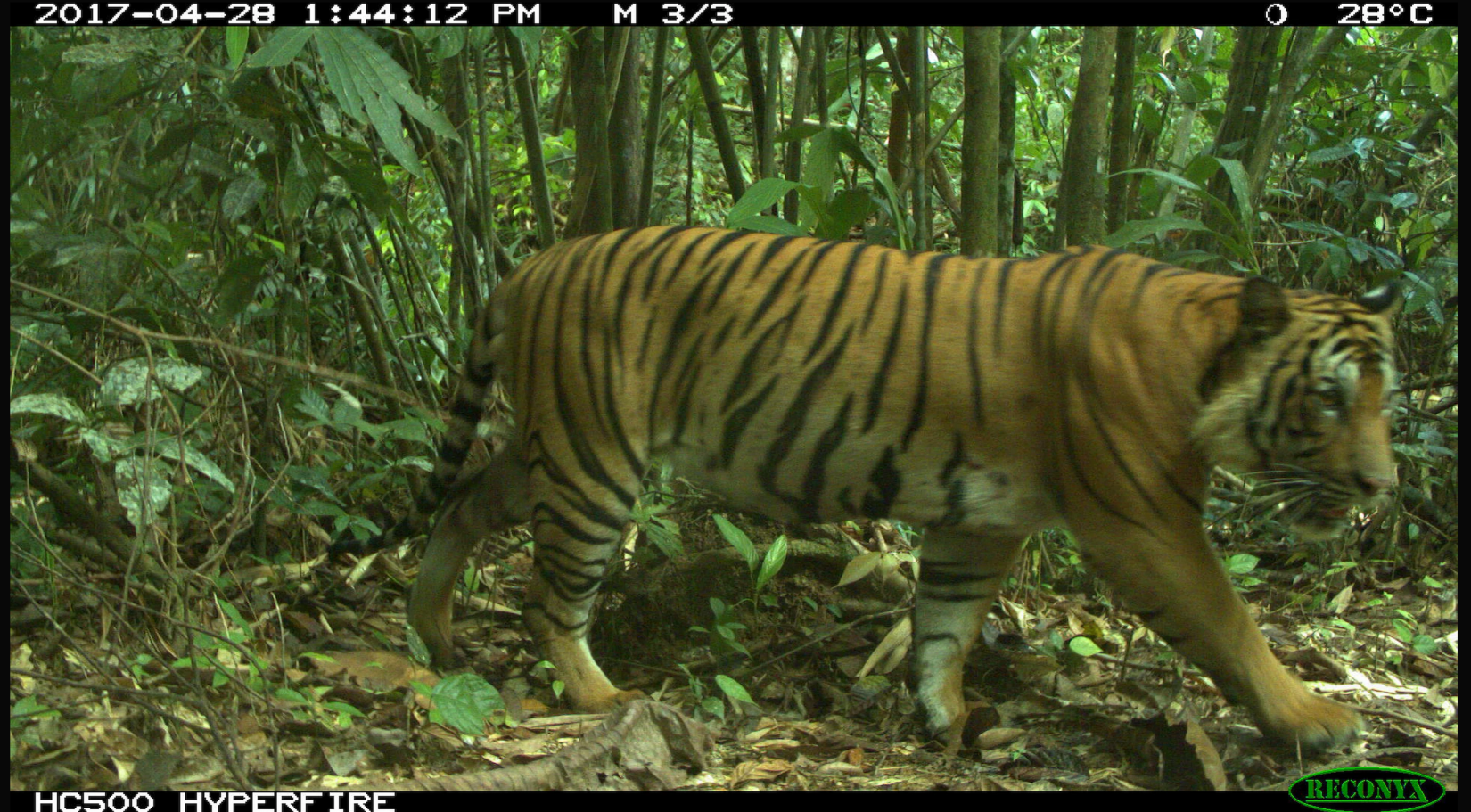 Shifting mindsets
The scale and difficulty of protecting wildlife and ecosystems require transforming the way we interact with nature and maximising the power of partnerships, co-operation, and cohesion.
"We are losing our tigers. It's a problem. We have to do something. We have to start to work together." - Dr. Samsudin bin Musa, Project Manager IC-CFS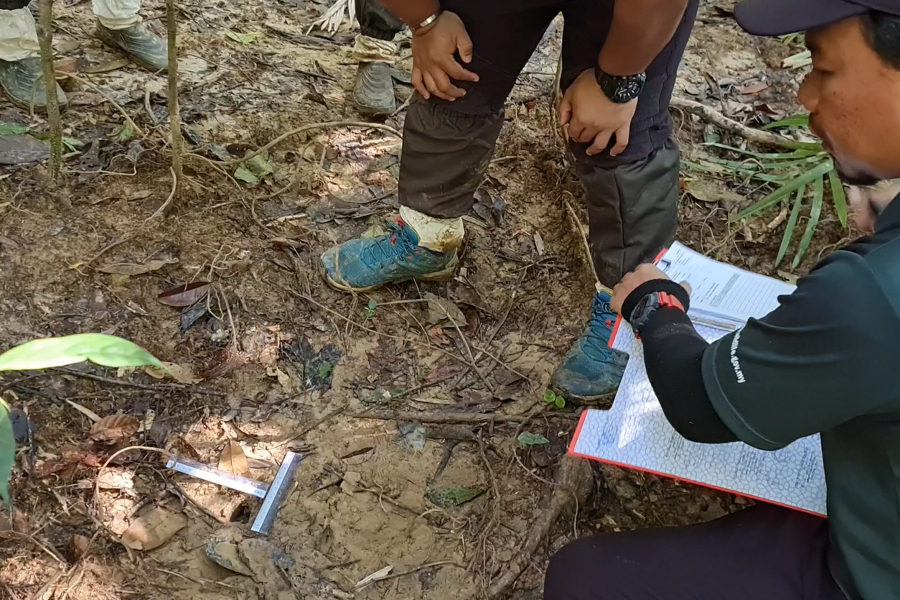 Partnerships for Action
The project is a collaborative effort between the Malaysian Government and international bodies to conserve biodiversity and ecosystem services.
With funding from Global Environment Facility (GEF) and support from United Nation Development (UNDP), the project is working to restore a contiguous forest – a haven rich in flora and fauna that benefits the community through sustained biodiversity and ecosystem services.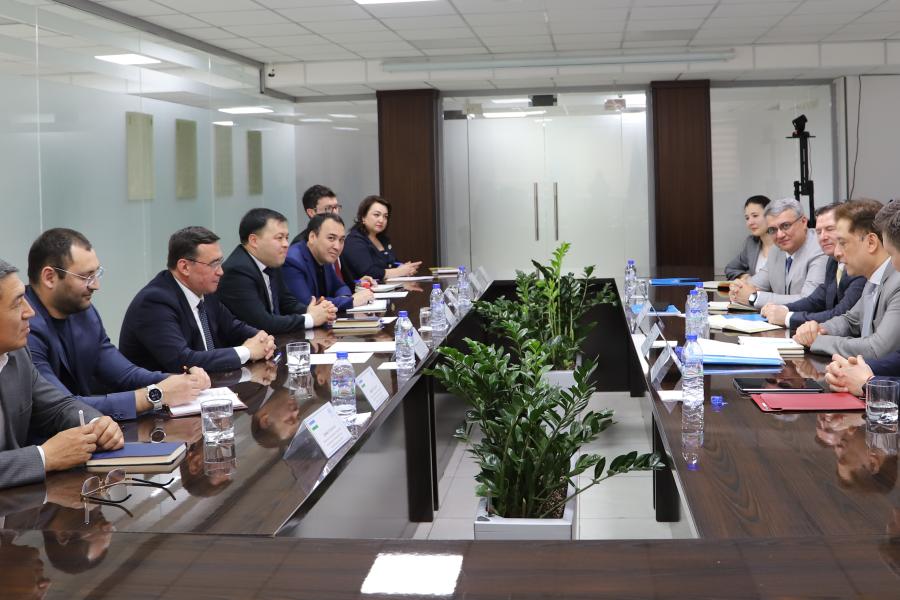 "We are committed to implementing the IC-CFS Project to ensure that capacity both at the Federal and State levels are enhanced and supported to undertake this huge responsibility effectively. Protecting biodiversity and their habitats are key to ensuring both wildlife and humans are able to co-exist and even prosper." - Dato'Hj. Zahari bin Ibrahim, National Project Director IC-CFS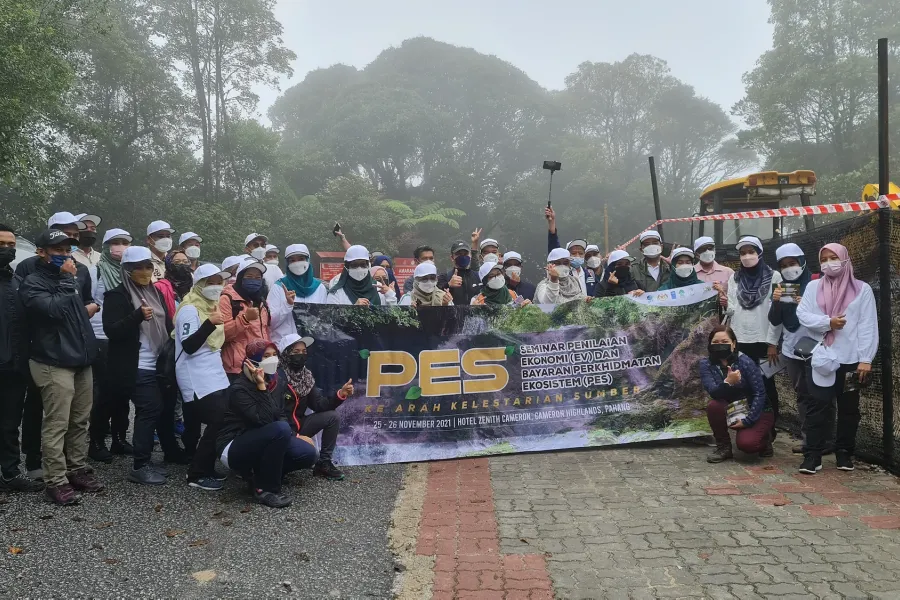 Show some spine
The IC-CFS project was launched in 2014 as the continuation of the Central Forest Spine Master Plan which was introduced in 2009.
Recognising the pressing need to forge new systems of operation, project activities are underpinned by cross-cutting action – cultivating new collaborations and responding to new realities.

Strategic connections
The Central Forest Spine Master Plan (CFSMP) introduces 37 ecological corridors within the northern and southern parts of Peninsular Malaysia that are known as vital linkages for the main forest complexes in the CFS.
To increase the connectivity between these critical linkages, the IC-CFS project works to establish both primary and secondary linkages.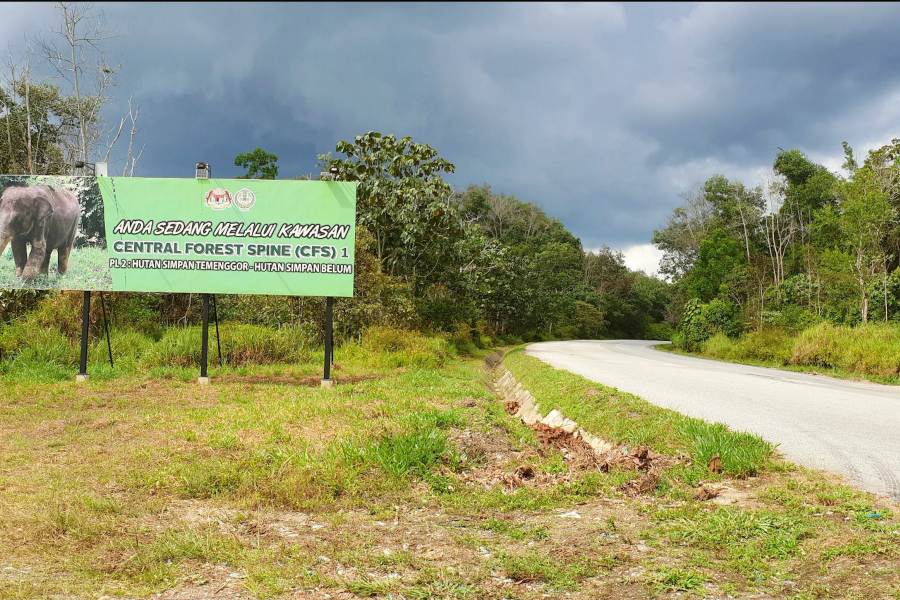 The primary linkages are identified as a linear corridor - connecting two separated forests to re-establish its connectivity for a continuous link in the CFS.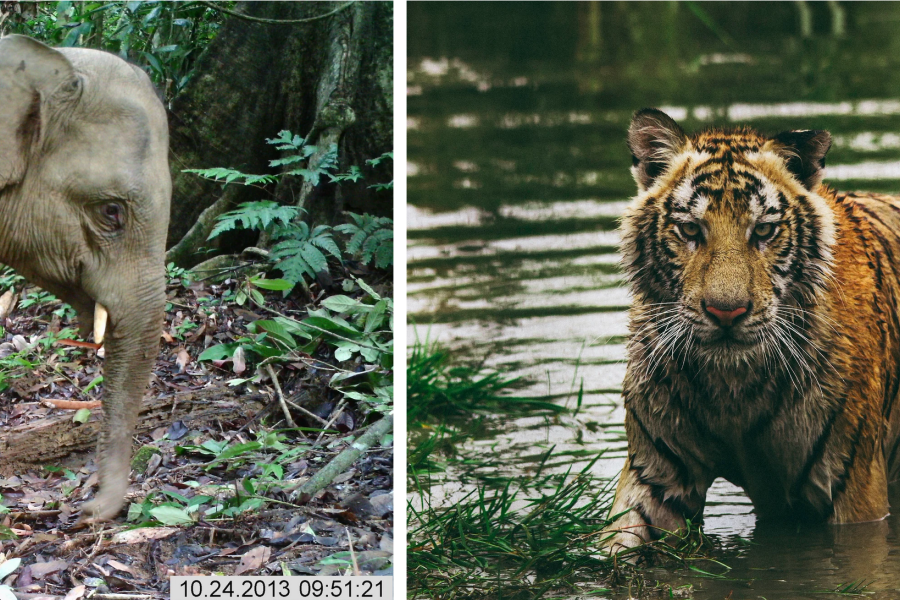 Most of these areas are located between crucial forest blocks, within narrow stretches that are usually untouched by urban developments. They require major interventions, such as land acquisitions and the construction of viaducts instead of common highways.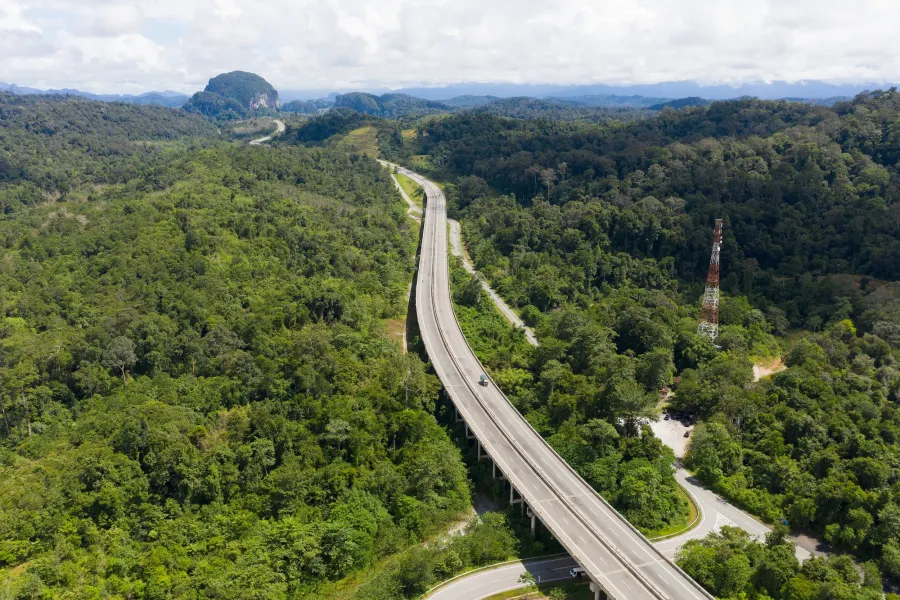 Secondary linkages are complementary: strategic ecological corridors made by rehabilitating degraded habitats to maintain a degree of connectivity between forested areas.
These linkages take the form of stepping stones that replicate riparian corridors – a small patch of restored vegetation that filters and allows movement for small mammals, birds and insects (and even larger ones) between landscapes.
By cultivating those areas with a mix of native species, rehabilitation also helps curb carbon emissions and promote sequestration.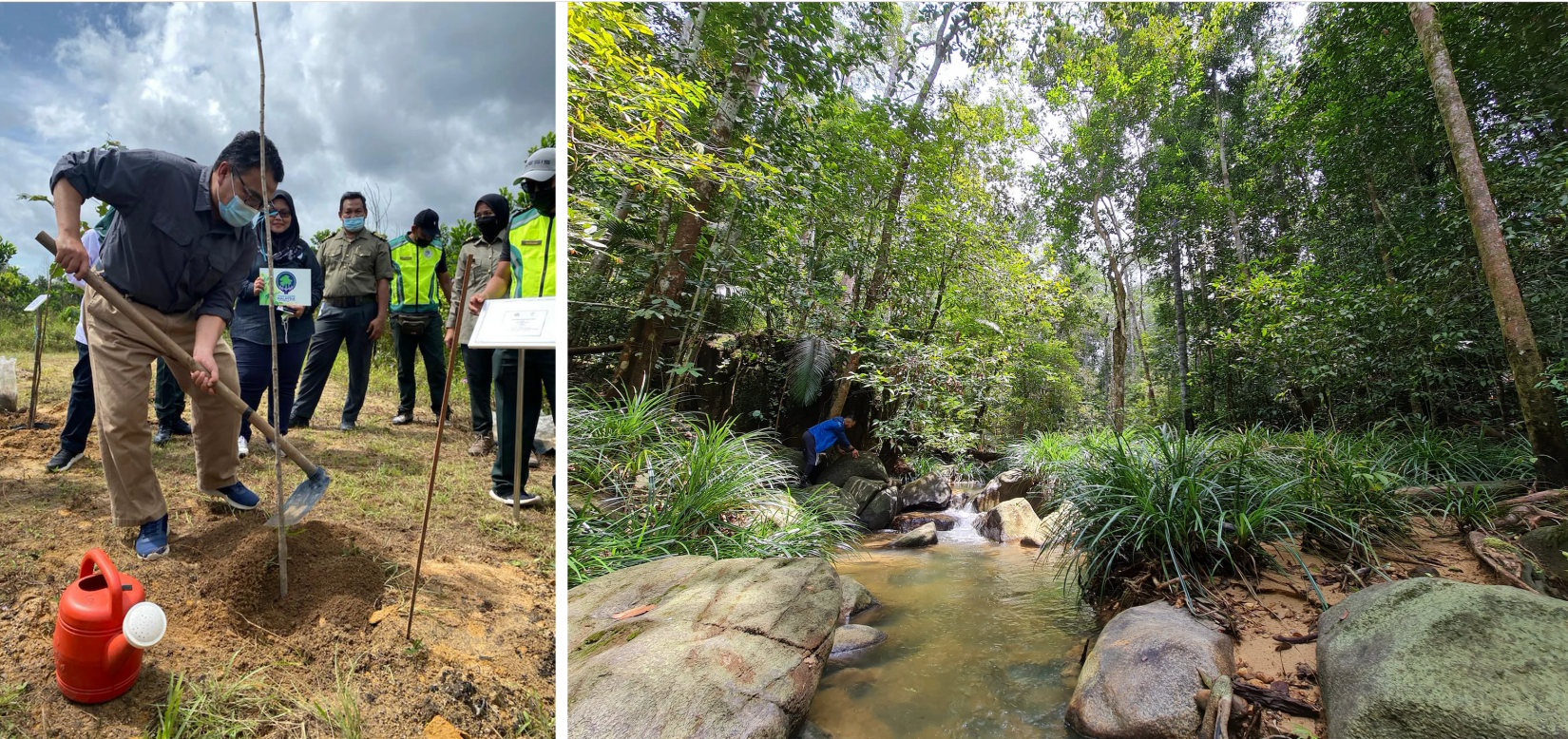 Revitalizing partnerships
Current IC-CFS initiatives are spearheaded by a network of implementing agencies from the Ministry of Energy and Natural Resources (KeTSA), Forestry Department of Peninsular Malaysia (FDPM), Department of Wildlife and National Parks (DWNP), Forest Research Institute Malaysia (FRIM) and State Forestry Departments.
Together, the coalition has integrated with non-governmental organisations, businesses and communities to foment change across the local environmental landscape.

Not losing the forest for the trees
The Forest Research Institute Malaysia (FRIM) and State Forestry Departments are spearheading aspects of the project that hinge on the implementation of sustainable land use. In particular, these rely on forms of forest management that support and preserve the area's biodiversity and ecosystem services.
These needs take on special urgency against a backdrop of habitat fragmentation.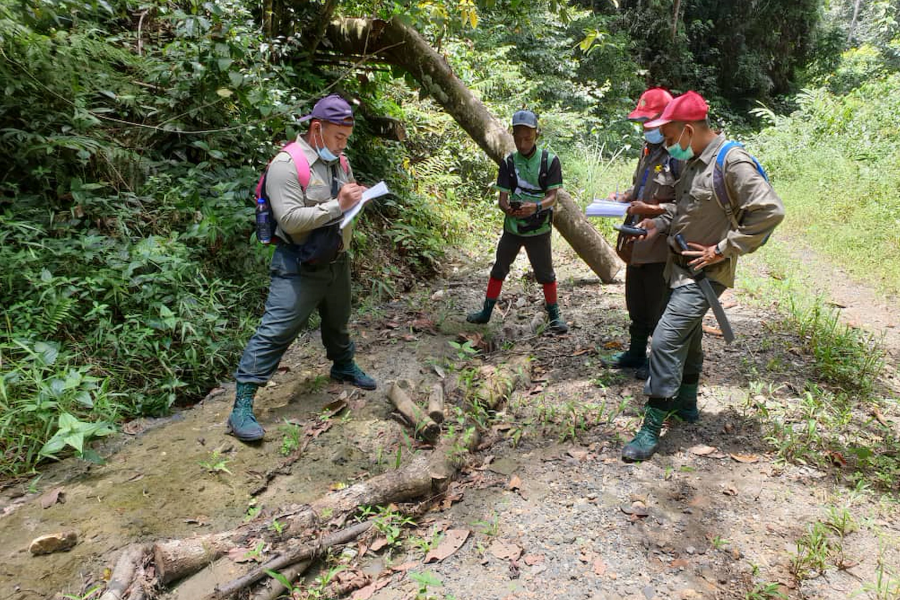 Partnering for the forest
Cultivating a connected, restored forest through improved planning and management is imperative.
The IC-CFS team knows that this will be achieved via strong partnerships, sustainable, long-term financing solutions and streamlined governance.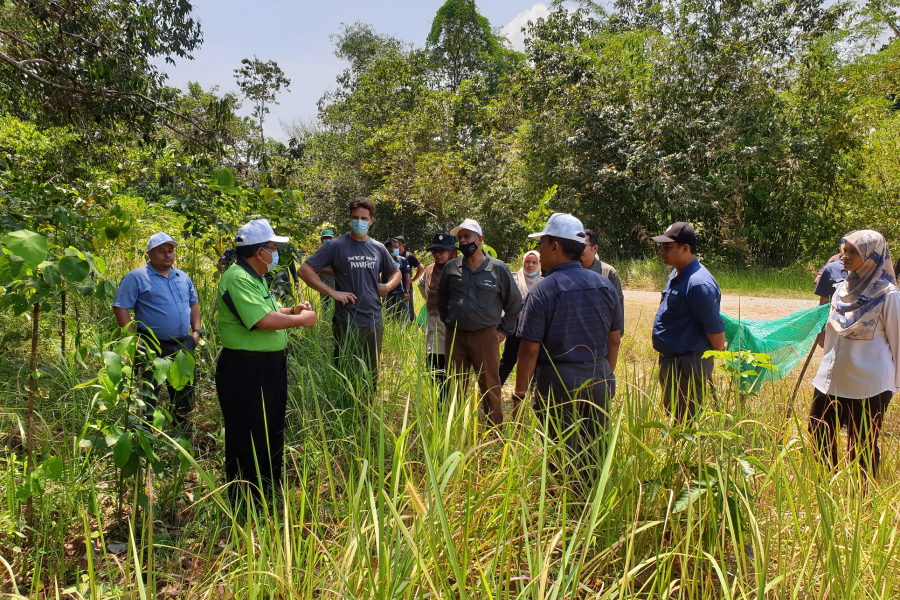 Rebuilding and Reconnecting Forests
Under the IC-CFS project, a total of 23,734.63ha of critical forest areas within the CFS in the state of Perak (18,866.63 hectares) and Pahang (4,868.63 hectares) have been gazetted.

Partnering for wildlife
The Department of Wildlife and National Parks (DWNP) is a key co-leader in wildlife conservation. DWNP supports the IC-CFS project through their protection, management, and enforcement efforts related to wildlife.
"Collaboration of all stakeholders allows for synergizing resources toward sustainable management of wildlife." - En. Taufik Abd Rahman, Head of Conservation Division, DWNP
In partnership with DWNP, the IC-CFS team utilises Spatial Monitoring and Reporting (SMART) tools for enhanced monitoring of patrolling within the pilot sites for efficient intelligence gathering, species identifications, route-mapping, and recognizing smuggling techniques through careful forensics.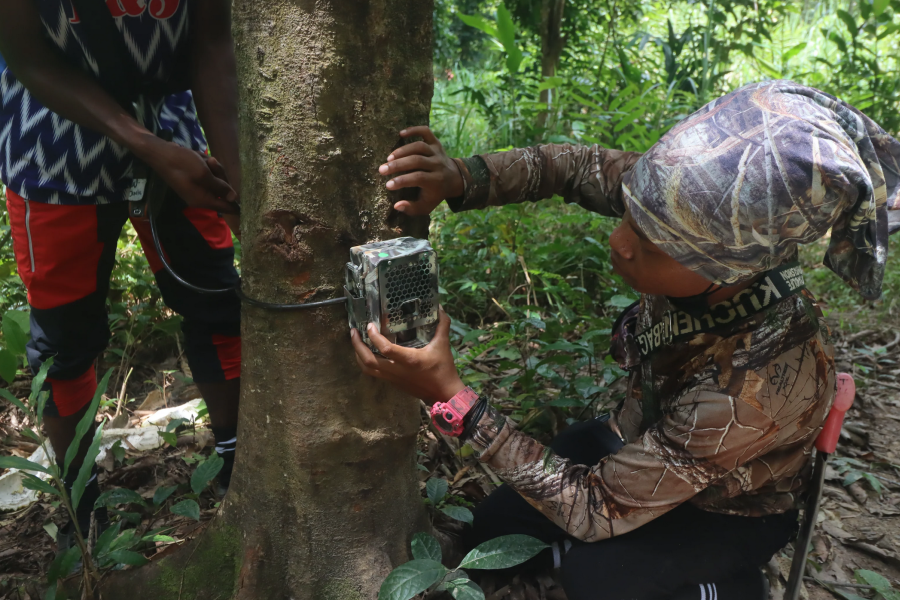 The IC-CFS project also established a community-based wildlife monitoring and enforcement programme:
We invite local participation through community-based wildlife monitoring and enforcement programmes by electing community rangers from local villages and involve them in enforcement patrolling. They act as our eyes and ears, monitoring and reporting wildlife crimes occurring in pilot sites while increasing law-enforcement presence within the CFS.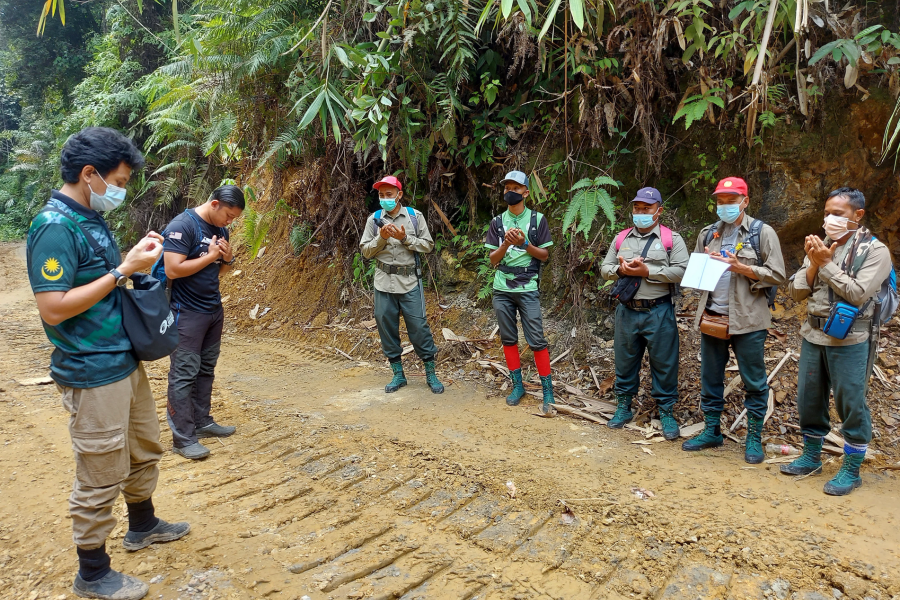 Greening the future
Embracing a greener future for subsequent generations – promoting forest connectivity and sustainability to restore and protect our assets for a greener future, the IC-CFS project is forging new partnerships and linking fragmented forests, wildlife and humans into a cohesive, flourishing ecosystem.
"The implementation of the IC-CFS Project highlights the importance of partnerships and integration of efforts by all stakeholders to protect and conserve wildlife and their forested habitats in the Central Forest Spine, which forms the green backbone of Peninsular Malaysia. It brings together the country's key forestry and wildlife agencies to address challenges faced in forests and biodiversity protection including the plight of our diminishing Malayan tiger. I am hopeful and confident that the efforts under the Project will indeed contribute to improving the connectivity of Forest landscapes and protect the habitat of our biodiversity." - Dr. Samsudin bin Musa, Project Manager IC-CFS.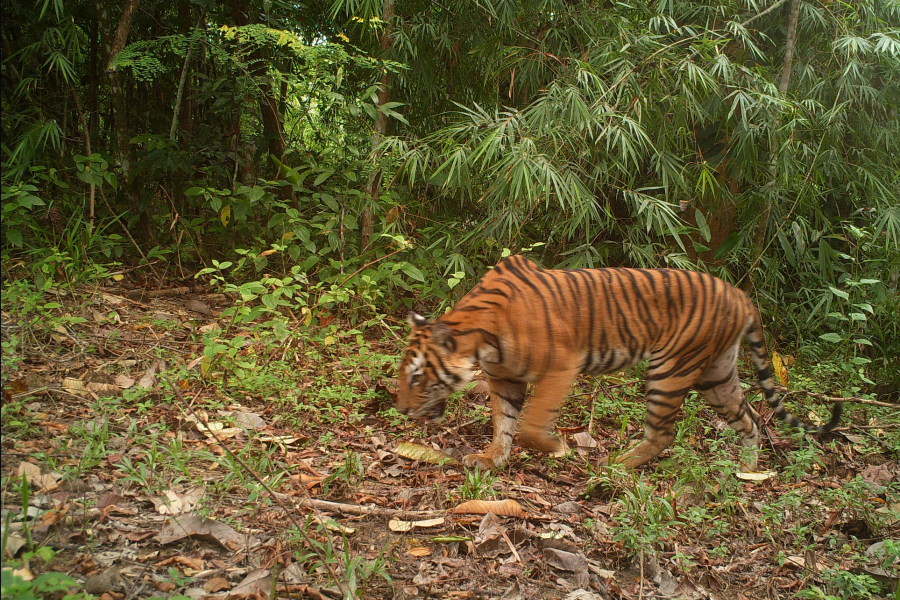 For more information on the IC-CFS project, visit the project website here or follow the project on Instagram here.
For more information on UNDP Malaysia, visit here.
Footnotes Story by: Samsudin bin Musa, Siti Farhana binti Mohd Ruslan, Cik Nazarin Ezzaty binti Mohd Najib and Dato' Hj Zahari Ibrahim, and Andrea Egan. Header photo: UNDP Malaysia
UN entities involved in this initiative
UNDP
United Nations Development Programme