Story
Malaysia trials digital community to protect mental health during COVID-19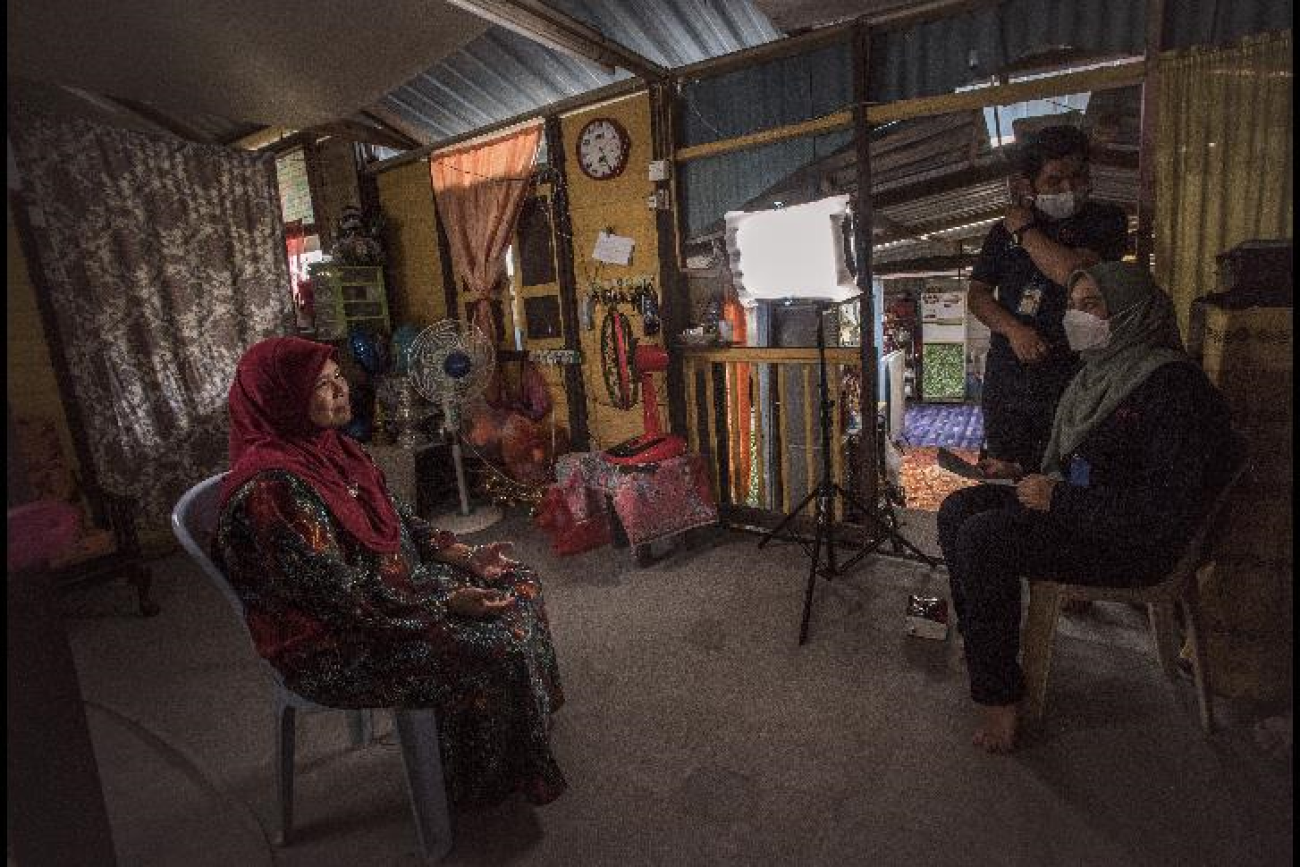 Relate Me enabled users to connect and share with other community members through a user-friendly social messaging platform.
Like for many others in her community anxiety, fear, loneliness and boredom replaced a busy life for Fatimah binti Mohammad Bakar, a food stall worker, during the COVID-19 pandemic in Malaysia.
"Before COVID, we would go on picnics, and organize sports activities or singing competitions with the village heads and all the other village members. I used to join activities such as prayer recitals, cooking and visiting house-to-house if there were any sick people and so on. But when COVID came, we just lost contact. I became lonely and had nothing to do so I missed it. I really missed it."
As Mrs Mohammad Bakar's life shrank during lockdowns, called movement control orders in Malaysia in 2020 and 2021, she did her best to cope.
"With COVID around, I felt scared but to get rid of that fear in the mornings I used to get up and clean the house and plant flowers and then make my breakfast. After that, you know, what else is there to do, cook for lunch."
Life changed for the better when Mrs Mohammad Bakar volunteered to take part in a digital health programme called Relate Me that aimed to help build a sense of community and connection during the lockdowns.
Relate Me enabled users to connect and share with other community members through a user-friendly social messaging platform. The project was designed and coordinated by the South East Asia Community Observatory (SEACO) and the Jeffrey Cheah School of Medicine and Health Sciences at Monash University, which engaged and empowered community health volunteers, in collaboration with the World Health Organization (WHO).  
Relate Me was built on the findings of "corona" risk surveys conducted by Monash University researchers. In early 2020, nearly 900 people aged 18 to 73 from rural or semi-rural Malay, Chinese or Indian communities in Johor state took part in a telephone survey. Nearly half of the participants responded again when they were followed up in late 2020 to help researchers understand the prevalence, progression and causes of mental health risks during the pandemic.  
The data revealed a striking link between the consequences of lockdowns and mental health risks, said Professor Alexandre Schaefer and Professor Tin Tin Su, lead researchers of the surveys.
Professor Tin Tin said, "The findings showed that loneliness and money worries were the strongest determinants of mental health stress. Loneliness was worst for people who had been the most active in community life before. Loneliness and concerns about household finances were more closely linked to mental health concerns than education status, overcrowded housing, age, gender, ethnicity, fears about COVID-19 itself or other factors. This is an important finding for policymakers to take into account when they consider pandemic restrictions." 
WHO Representative to Malaysia, Brunei Darussalam and Singapore Dr Rabindra Abeyasinghe said, "We know that COVID-19 restrictions and social distancing made people feel disconnected from each other, and more likely to experience anxiety and depression. We also know stigma prevents people from acknowledging their mental health issues and seeking help. It was important to find alternative approaches to community engagement during movement control to support people in overcoming these stressful situations, especially through virtual community-based programmes helping vulnerable groups like women, older adults, and people with less education, through enhancing their connectedness to community members and extended family members."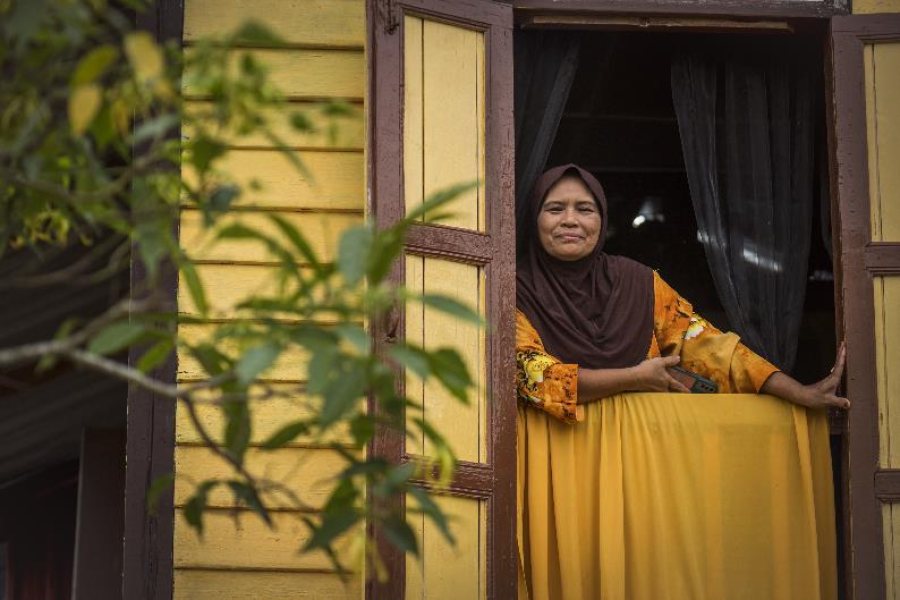 The Relate Me team aimed to improve mental health distress due to lockdowns by leveraging existing community networks as well as new engagement built by SEACO.
From the larger group of the survey participants, 15 people aged 20 to 60 participated in testing a two-week programme run by locally elected community health workers that focused on individual coping and relationship building skills. The programme was run through individual and group chats, so participants could build relationships with the health workers and their peers simultaneously. WhatsApp was chosen because it does not require high-speed internet access and is the most widely used messaging app among Malaysians, including rural residents with low digital literacy, who could choose to record and send voice messages.
For Mrs Mohammad Bakar, the WhatsApp community helped make the isolation of lockdown easier to bear.
"I definitely felt happy because of the new friends I made while being part of the Relate Me programme. I gained something, I learned new things from this new programme."
Relate Me's messages were also a lifeline for Izzat Asyraf bin Mohammad, who worked in a second-hand sneaker business set up by his family during the pandemic.
Before the pandemic, "whether it's playing badminton, futsal, it doesn't matter which sport, we would still have that human interaction so when we exchange opinions or just chat for fun, that's what strengthens and tightens the bond."
During COVID-19 restrictions, he missed "hanging out with friends, eating together, sports and jogging in the evenings or mornings, and also going on holidays or going back to my hometown."
Mr Mohammad said Relate Me developed a community when a real-life community was out of reach.
"The interactions in the WhatsApp group really helped me a lot. It helped me express my feelings. Maybe at first, I felt awkward because I didn't know anyone but after a while we started to see a bit of each person's identity, their character. Talking about our food, our idols, our activities helped us talk about our feelings. If we don't express ourselves, we might face problems such as depression or stress.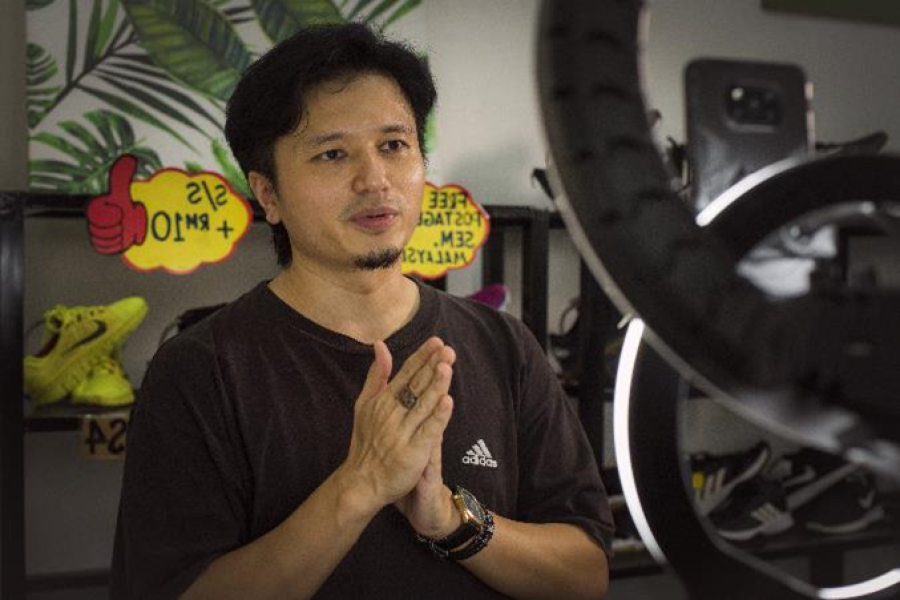 "After going through the programme, I could see the methods we can use for coping with stress, how we can identify whether our relationships are still strong with those that are far away."
Dr Abeyasinghe said for many people, a lack of social interaction during the COVID-19 pandemic had a profound effect on their mental health.
"This project is unique in that it uses technology to support the building of trust and community connections at an isolating and stressful time in people's lives."
Support from trusted community health care workers – who were trained as part of the project - was an essential part of its success, especially in reducing anxiety and fear and the longer-term sustainability, as they are members of their communities.
The research also suggests actions to take after restrictions are lifted.
"Relate Me has confirmed that relationships and a sense of community are pillars of mental health. The challenge for societies will be to develop community-based support once lockdowns have eased, to help restore and strengthen these links," said Dr Abeyasinghe.
Developed under the Community Engagement Research Initiative, which was funded through Republic of Korea and JVC (Japan), Relate Me could serve as a foundation to build on a sustainable relational community engagement programme for mental health.
Related links:
WHO toolkit on social prescribing
Community engagement: a health promotion guide for universal health coverage in the hands of the people
Watch a video about Relate Me: https://www.youtube.com/watch?v=h8b7zTP6N-Y
UN entities involved in this initiative
WHO
World Health Organization