Story
Low Carbon, High Ambitions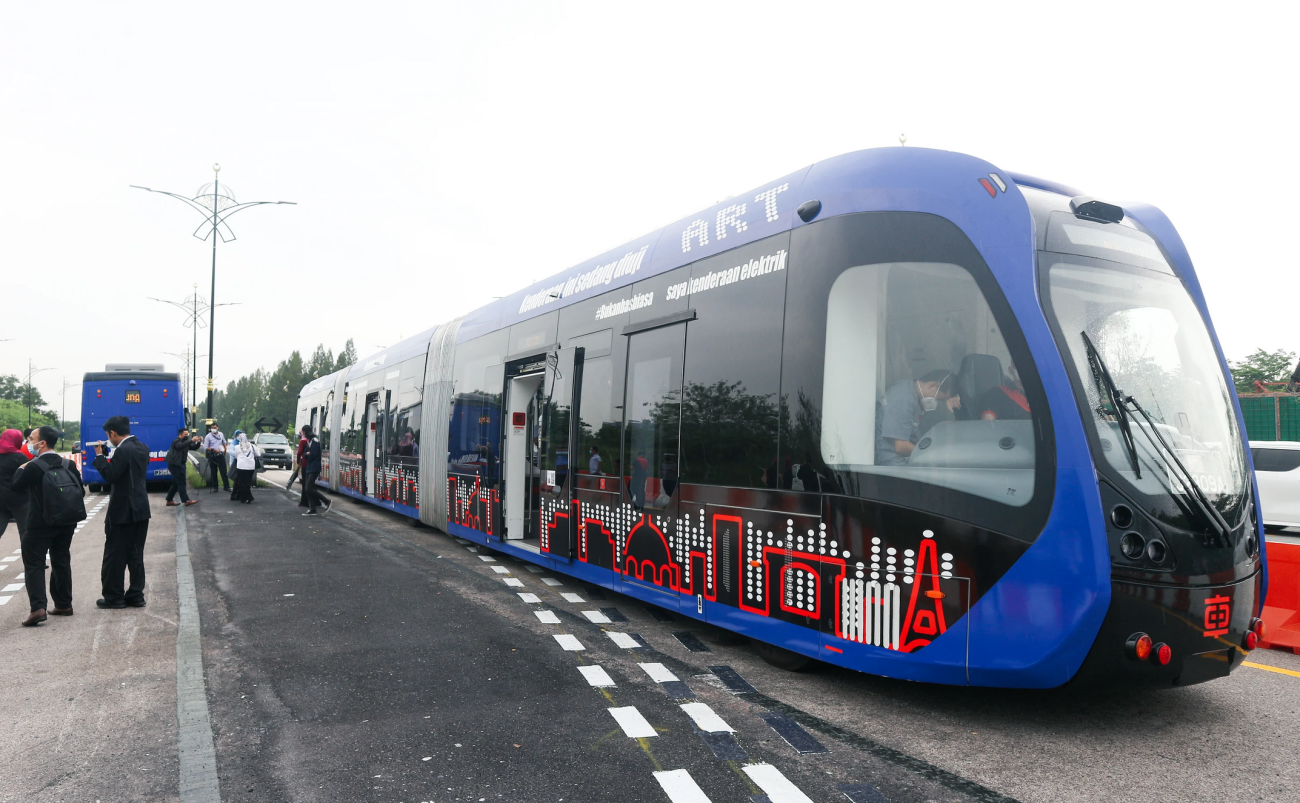 Ambitious Greenhous Gas Reduction Targets Transform Malaysian Cities
Read the original story in UNDP Exposure
At 5:28 a.m., the air in Selangor, Malaysia is cold, crisp and devoid of fumes.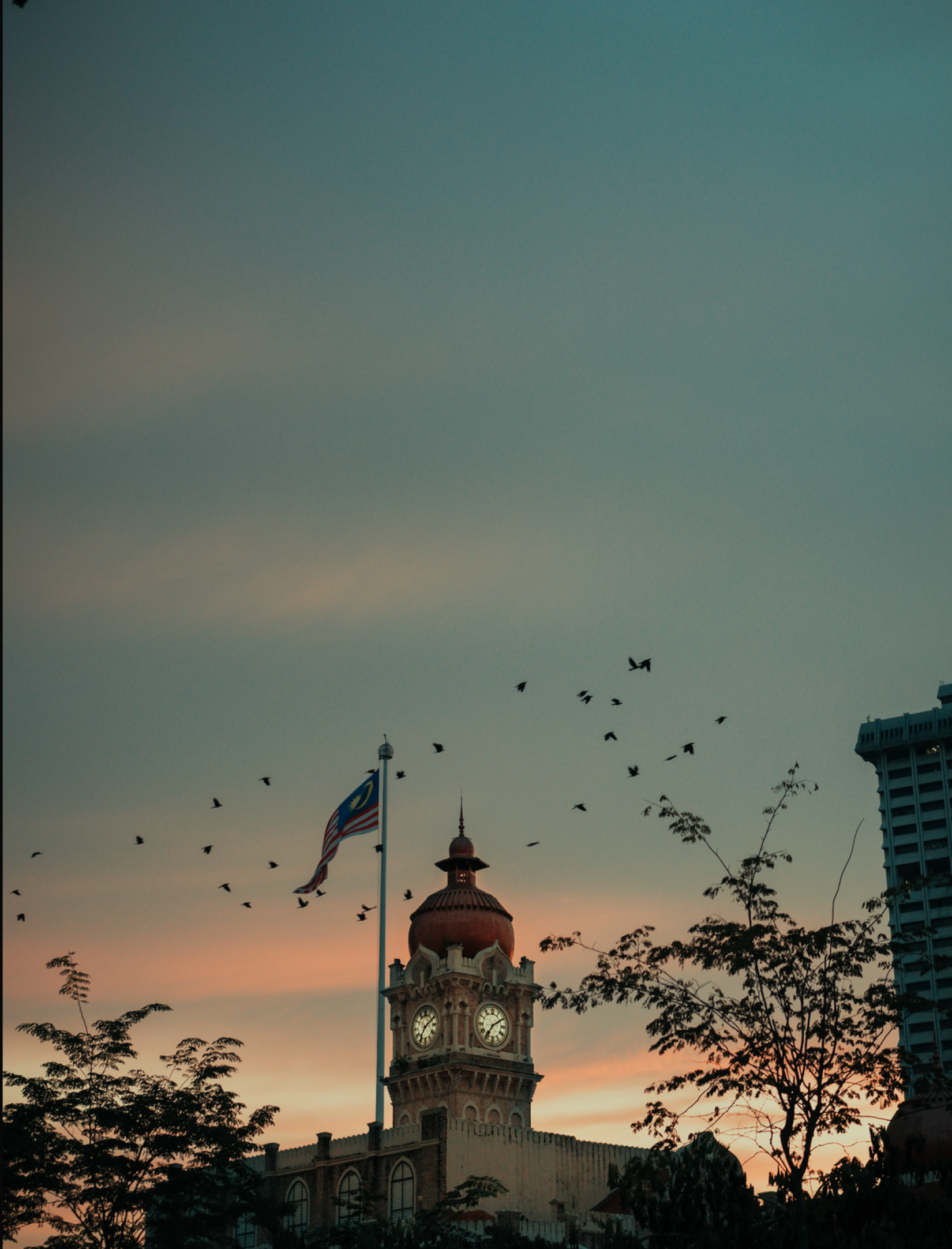 Norzilla, an employee of a local design consultancy firm, is waiting for the first feeder bus to the Mass Rapid Transit station in Kajang. From there, she will be boarding the 6 a.m. train to Bandar Puteri Puchong, where her firm is headquartered.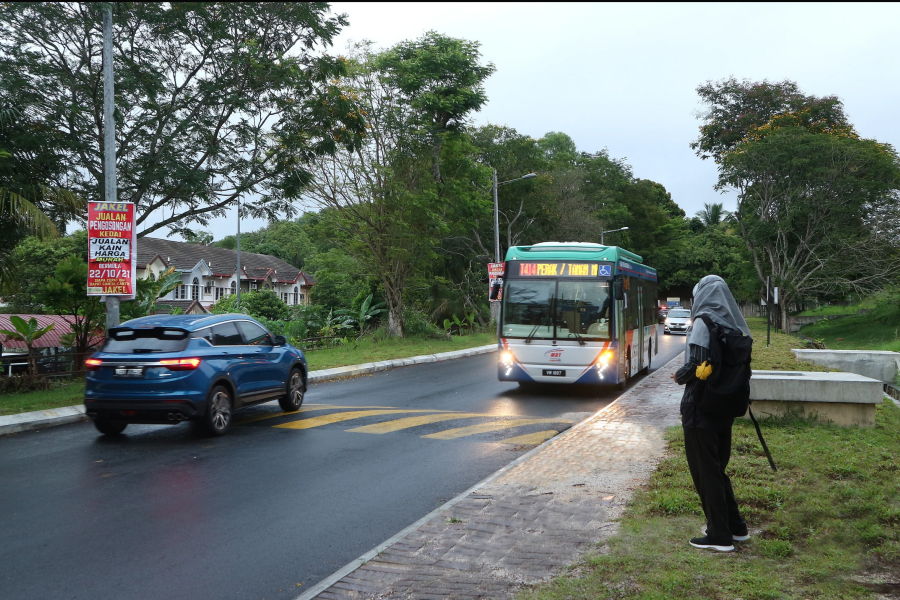 Were she to drive to work, she'd be braving over 35 kilometres of traffic jams, highway tolls, and the occasional errant driver.
What she's avoiding amounts to well over an hour's worth of stress-filled driving, and that's before she even considers the price of petrol, parking, and depreciation on her car. Her head is pounding just thinking about it. She suddenly hears the familiar sound of hissing brakes and a click as the doors open, and lets out a sigh of relief: right on time.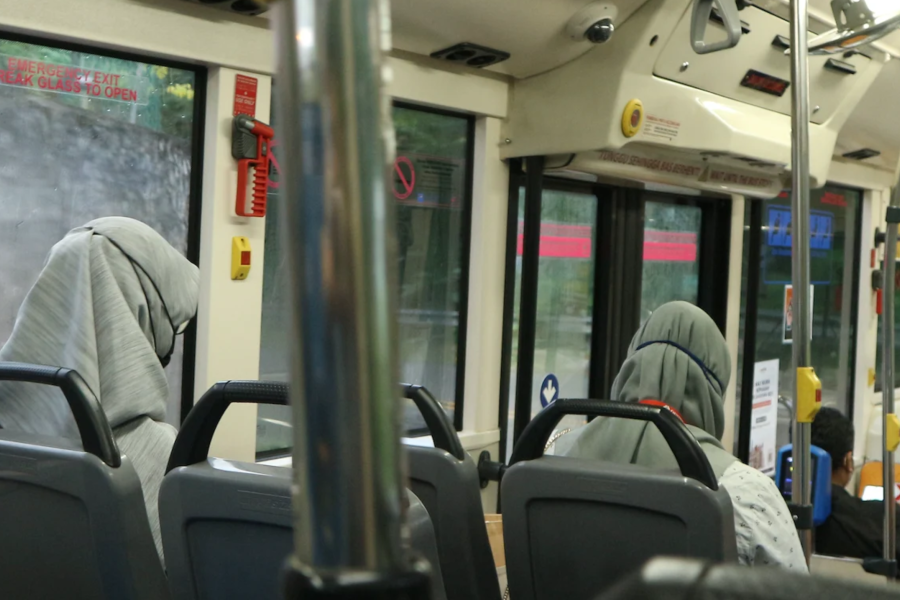 The interior of the bus is spacious, with a bright, cheerful decor and fresh clean air. The bus is kept at a balmy 24 degrees, which is a welcome respite from daytime highs in the thirties. As she lounges in her seat and checks her email, her gaze shifts towards the window, where the city rises from its slumber for its daily hustle and bustle.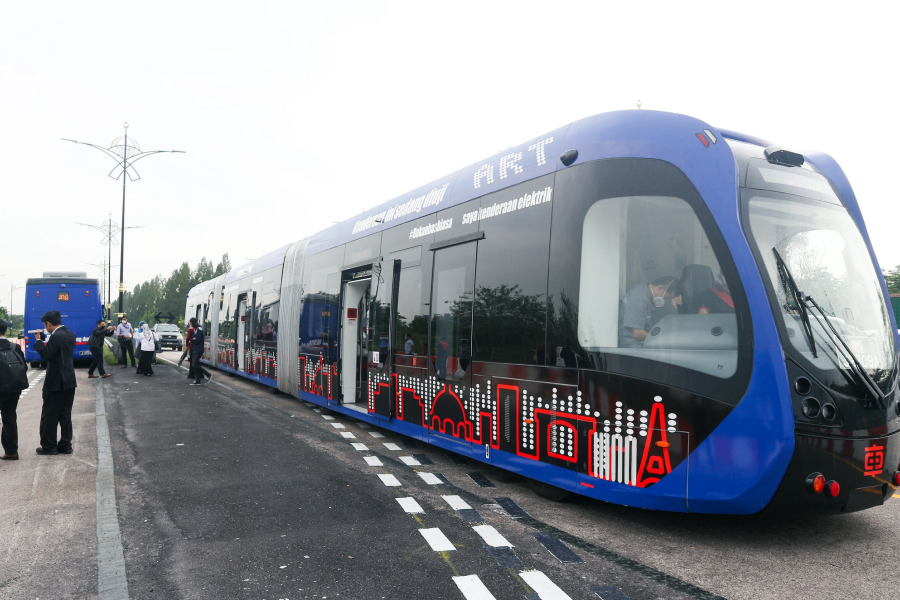 Transforming transportation
Transportation, from daily commutes to international shipping, makes up a sizeable portion of the greenhouse gas emissions in cities. Greening this key sector is vital for cities to achieve net-zero emissions.
In Malaysia, the National Low Carbon Cities Masterplan focuses on actions including specific strategies to increase both the usage and quality of public transportation, as well as its infrastructure, as part of an effective urban development strategy.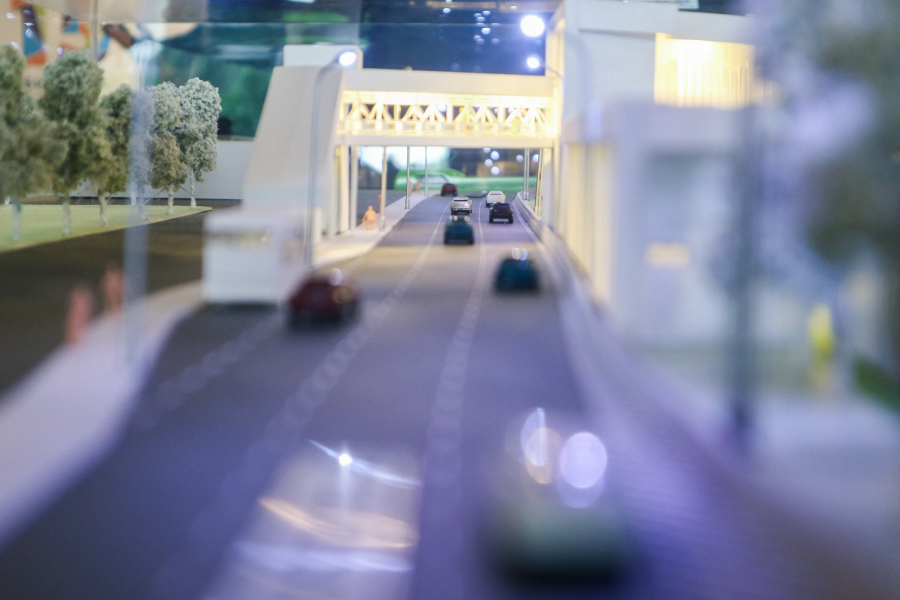 A critical aspect of sustainable urban development is transportation. In Iskandar Malaysia, the Bus Rapid Transit (IMBRT) system is transforming the transportation sector. 
The recent launch of the transit network system - which features the use of high-capacity, green buses - is expected to carry over 4,500 passengers per hour and help reduce traffic congestion within the Johor Bahru metropolitan area.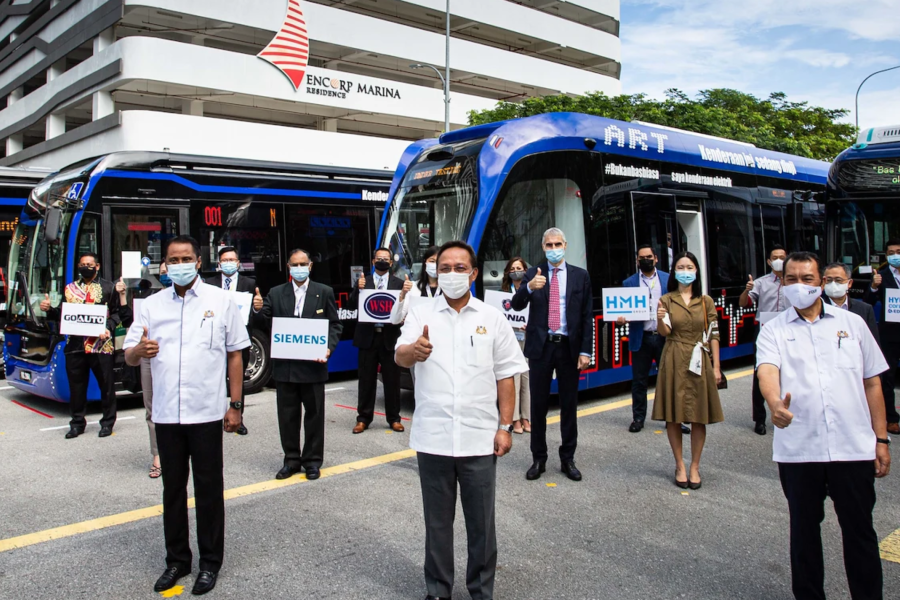 Ezwan Yasin, a local YouTuber and vlogging enthusiast noted: "this BRT project is able to carry up to 300 passengers per tram - enough to meet the needs of future Johor residents for the next 10 years as the city expands both in population and traffic commutes.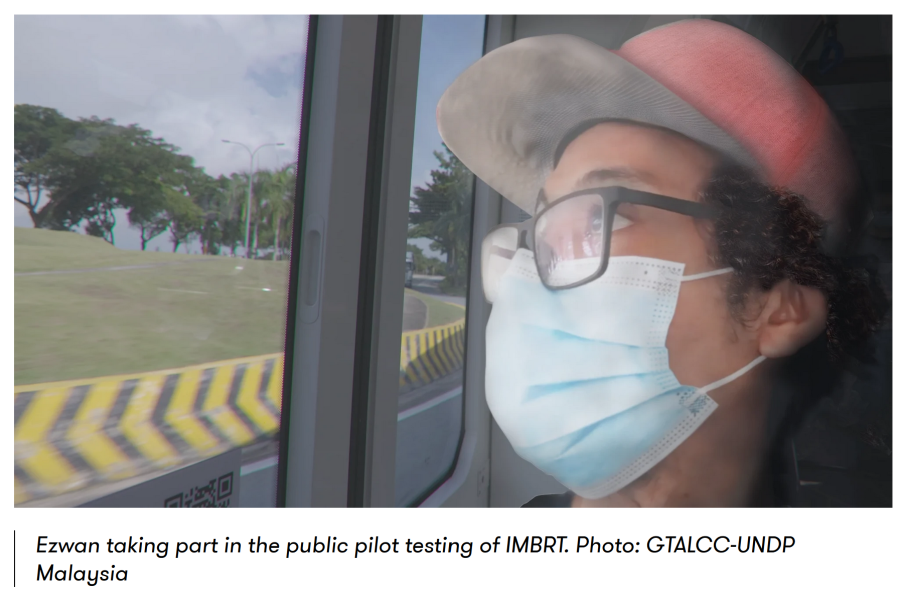 When asked of his thoughts on the bus, Nazri Hassan remarked that "my hope is that this pilot operation can be fast-tracked as soon as possible. It feels so comfortable riding in this bus and for the first time, my bus-riding experience has been one of positivity and excitement. This doesn't feel like riding the bus at all. It feels like I'm boarding an LRT [Light Railway Transit train]. It's just so comfy!"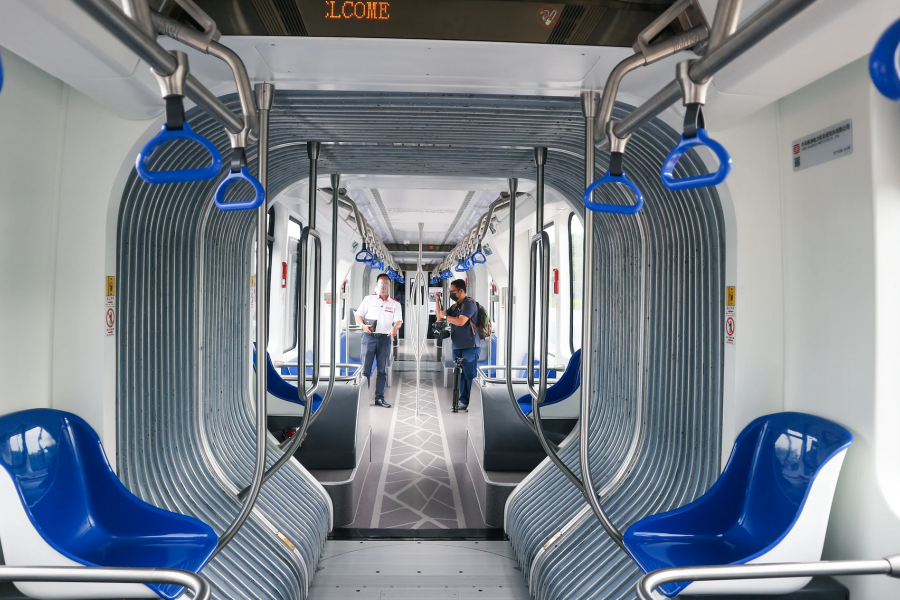 Nuraisha Azmi, a local business manager, opined that "if [the BRT network] comes with both accurate arrival/departure schedules as well as higher and consistent frequency [of bus stops], then I wouldn't even think of using a car anymore. You can bet that I'll use this bus - it's efficient, and more environmentally friendly because it runs on electricity!"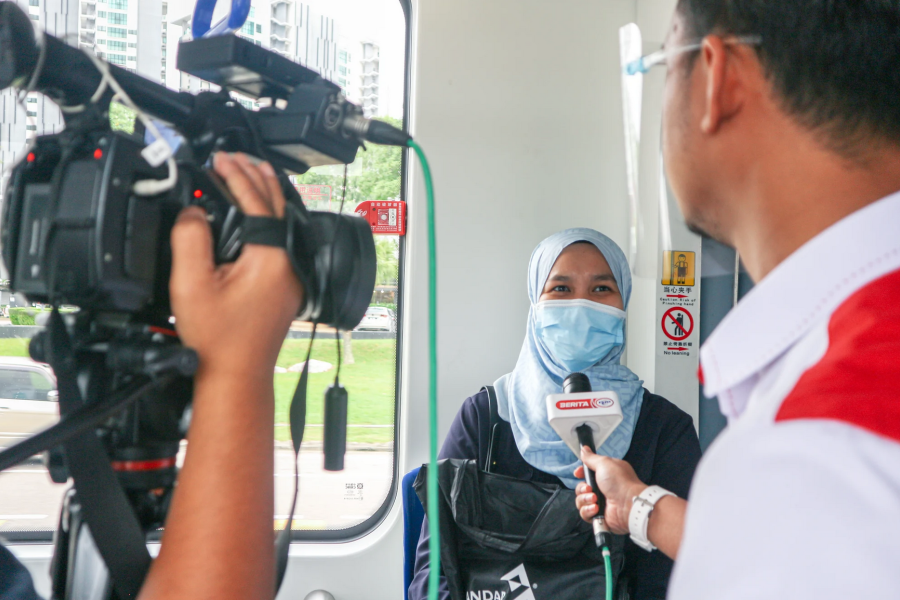 National Low Carbon Cities Masterplan
The Green Technology Application for the Development of Low Carbon Cities (GTALCC) is supporting sustainable city solutions at the local level through strong partnerships with community associations and city councils, as well as leveraging national support through the development of the National Low Carbon Cities Masterplan (NLCCM), which helps guide the implementation of low-carbon developments and initiatives for Malaysian cities. Building upon the Sustainable Development Goals (SDG) and urban agenda driven by UNDP Malaysia, the project is localizing the SDGs and making them visible at the city, community, and household levels.
The Masterplan is intended as a roadmap for holistic and inclusive growth, balancing economic prosperity with quality-of-life measures and a resilient environment.
At the launch of the Malaysia Low Carbon Cities Conference 2021, then-Prime Minister Tan Sri Muhyiddin Yassin hailed the NLCCM, noting that
"the process of transition and transformation of low-carbon cities will bring about a positive impact on all of us in reducing the effects of climate change".
He continued by pointing out that transforming Malaysian cities into low-carbon cities will also help develop the local green economy, attract domestic and international investments as well as create jobs.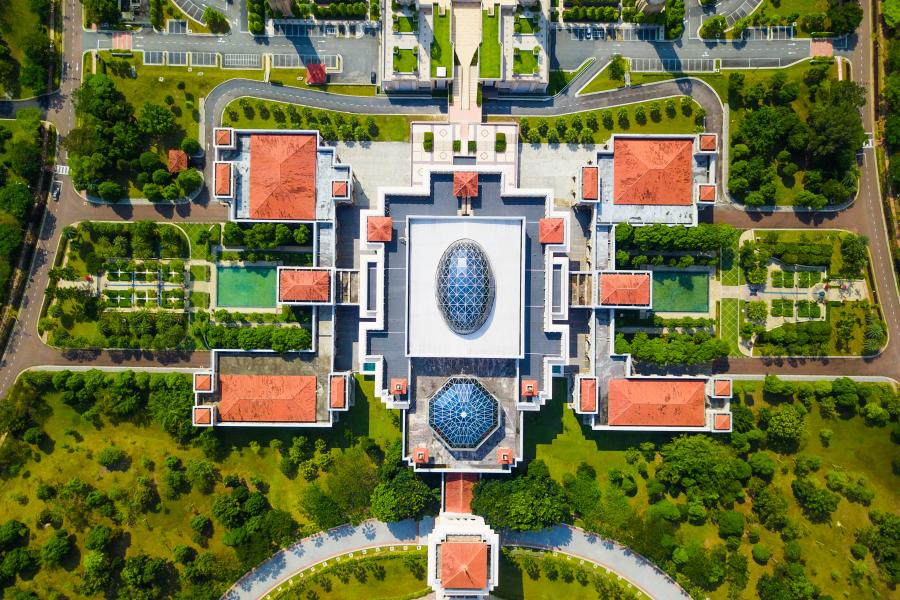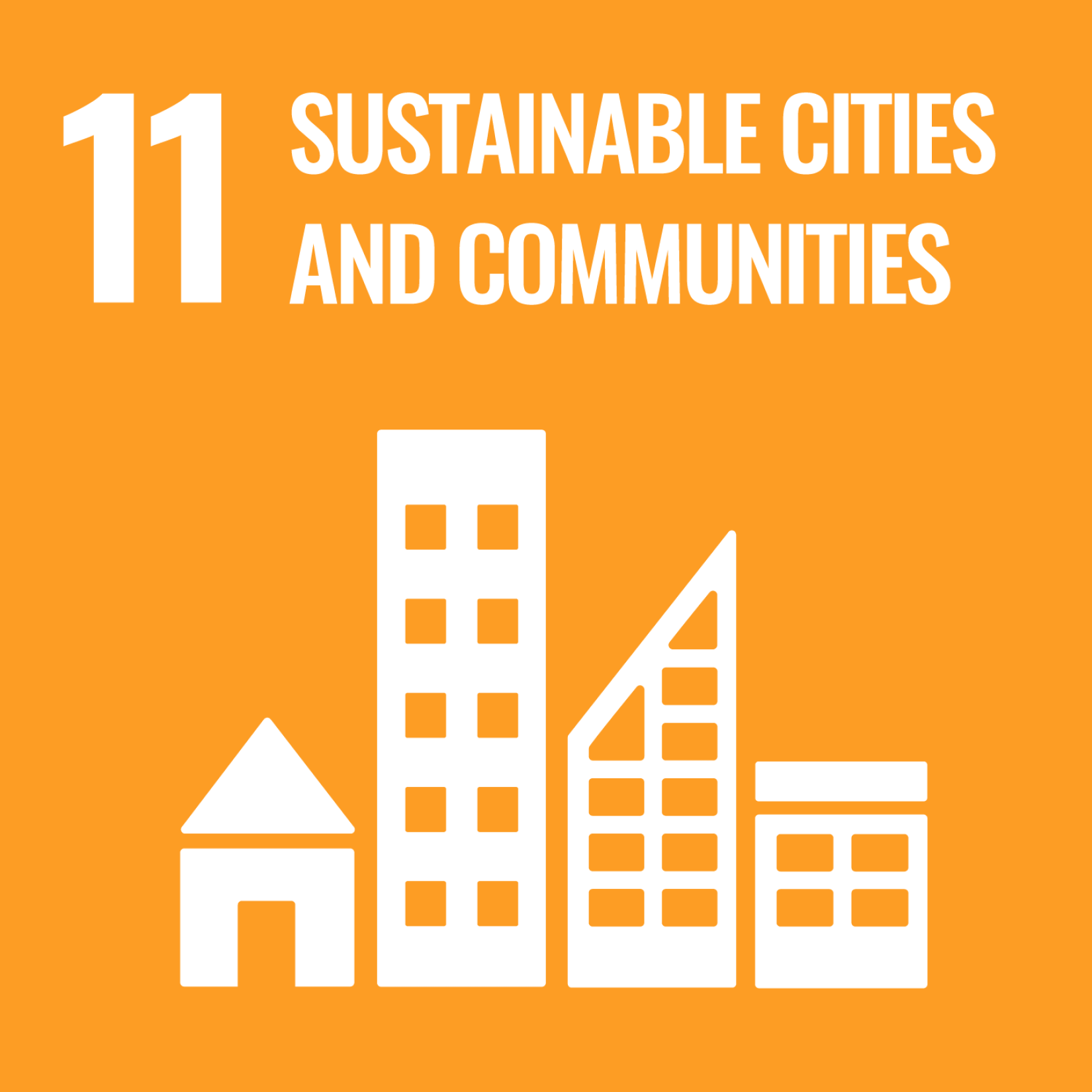 Muhyiddin also urged stakeholders, local governments, and the Ministry of Environment and Water to assist the development of low-carbon cities through the NLCCM.
"As entities at the governance level which are closest to the people, local authorities need to play an important and active role in educating, mobilising and responding to the communities as well as promoting sustainable and inclusive development."
With funding support from the Global Environment Facility (GEF), UNDP is working together with key Malaysian partners: the Ministry of Environment and Water (KASA) Malaysia, and the Sustainable Energy Development Authority (SEDA), to implement the GTALCC.
GTALCC is a 5-year project which facilitates the implementation of low-carbon initiatives in five Malaysian cities (Putrajaya, Cyberjaya, Petaling Jaya, Hang Tuah Jaya and Iskandar Malaysia), showcasing a holistic and integrated approach to low-carbon urban development.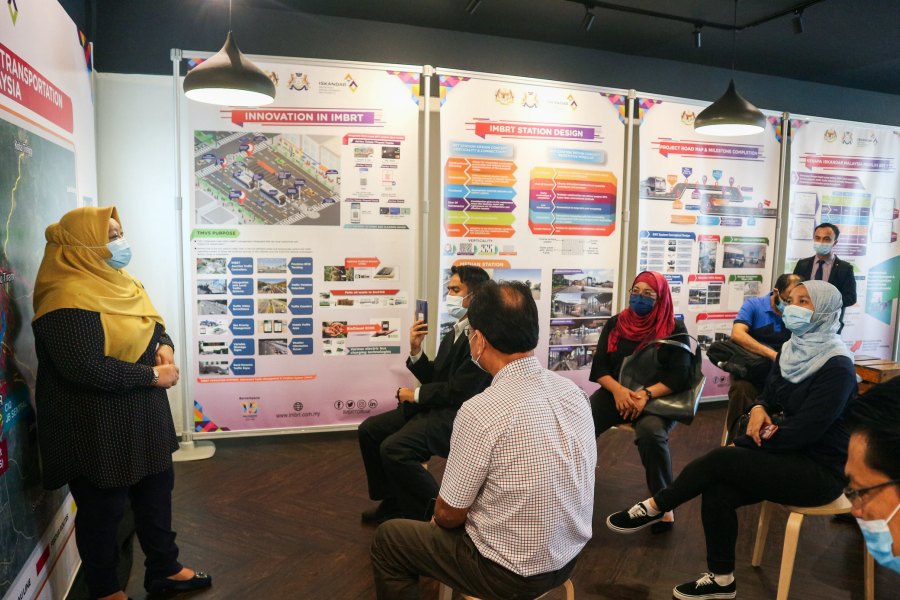 By Bus
Helping to bring this to life, the project supported the Iskandar Regional Development Authority (IRDA) to conduct an independent review of the IMBRT, which provided important system-wide design recommendations for transit stations, coupled with proposals on key urban transport policy areas. This includes the domains of zoning, parking, service planning, and non-motorized transport improvements to be carried out within the transport corridor.
IRDA, a government body responsible for policy direction and development strategies within Iskandar Malaysia, created the Iskandar Malaysia Transportation Blueprint 2010 – 2030.
The Blueprint details a complete busway and service network, which will eventually cover 386km of roadways, representing 90% of the Iskandar Malaysia region.
Video: Courtesy of IMBRT Official and IRDA
National Electric Bus Roadmap
The objective is to develop a National Electric Bus Roadmap that will lay out the framework for nationwide implementation of 6,000 e-buses by 2030, in line with the National Transport Policy and Low Carbon Mobility Blueprint, and accelerate the roll out of the first 500 buses by 2023.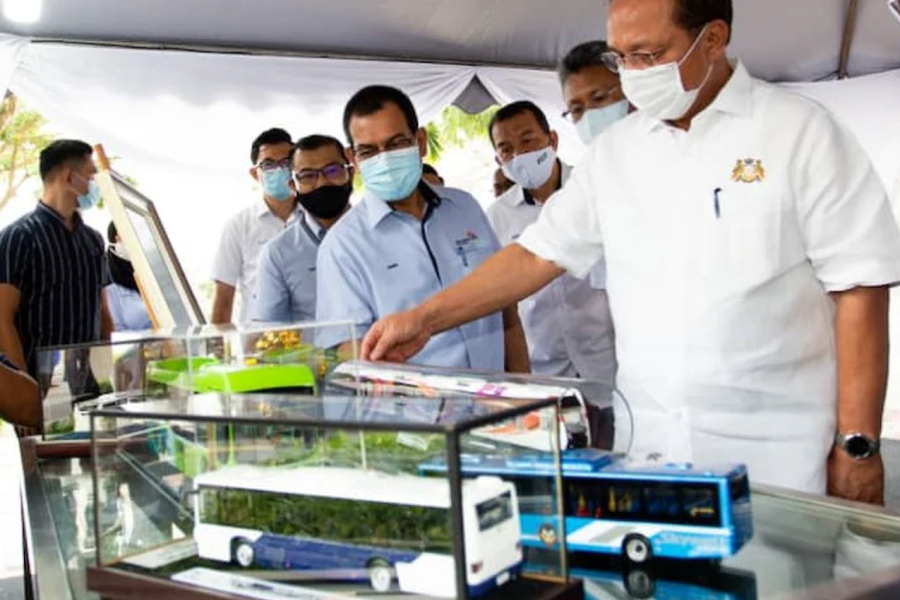 Green Vehicles
The masterplan also emphasizes the incorporation of approaches that prioritize lower emission vehicles, and alternative mobility options such as walking or cycling, to broaden the opportunities for low-carbon urban transportation.
As such, the project is now focusing on the piloting of a B100 biofuel programme with MRT (Mass Rapid Transit) Corporation's feeder bus fleet operated by Prasarana's Rapid Bus.
The initiative will implement a B100 biofuel pilot project and explore possible synergies with the Iskandar Malaysia Bus Rapid Transit system. Key stakeholders and industry interests – Malaysian Biodiesel Association, Scania and Petronas ROVR are all involved in this programme.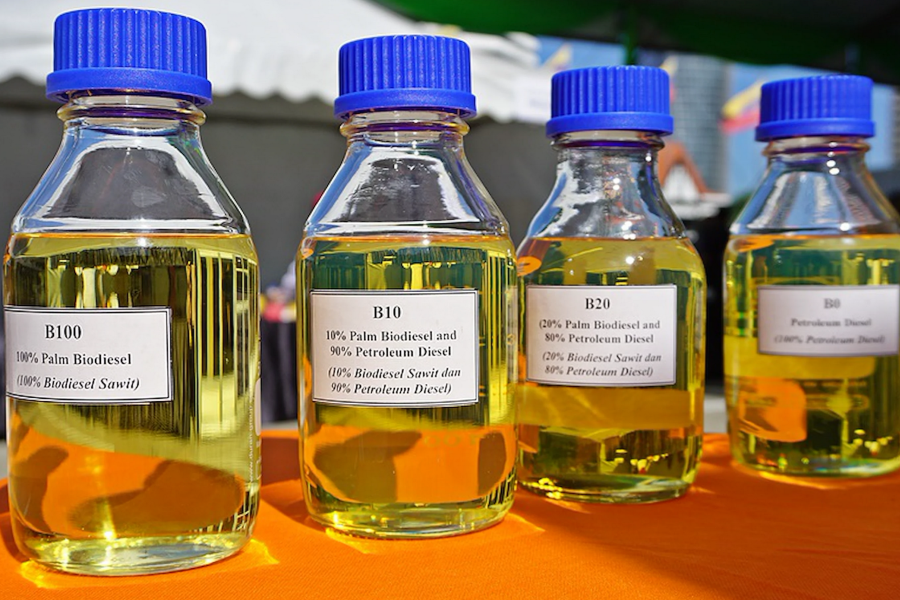 Low-carbon leaders
These cities are low-carbon leaders with replicable initiatives to accelerate the low-carbon agenda on the pathway to achieve net-zero carbon emissions for the nation in the near future. Their example serves as a role model for other cities domestically and internationally.
Creating more sustainable, climate-resilient societies involves addressing a range of issues including poverty reduction; access to basic services; livelihoods; provision of accessible, affordable and adequate housing; investments in green infrastructure; upgrading informal settlements; and biodiversity conservation. Successful, well-governed cities greatly reduce climate-related risks for their populations.

As we respond to the global climate crisis, transformative action from cities may be just the catalyst we need in order to restore our relationship with the natural world and ensure a sustainable future for our children.
For more information on the GTALCC project, visit here or here.
For more information on work in Malaysia to transition to carbon-free, visit Malaysia's Ministry of Environment and Water and UNDP Malaysia.
Footnotes Story by: Andrea Egan, Norizal Khushairi Mohamad Zamri, Nornazwah Hasan Basri, and Muhammad Afham Mohd Zaki. Photos: GTALCC-UNDP Malaysia and others as noted.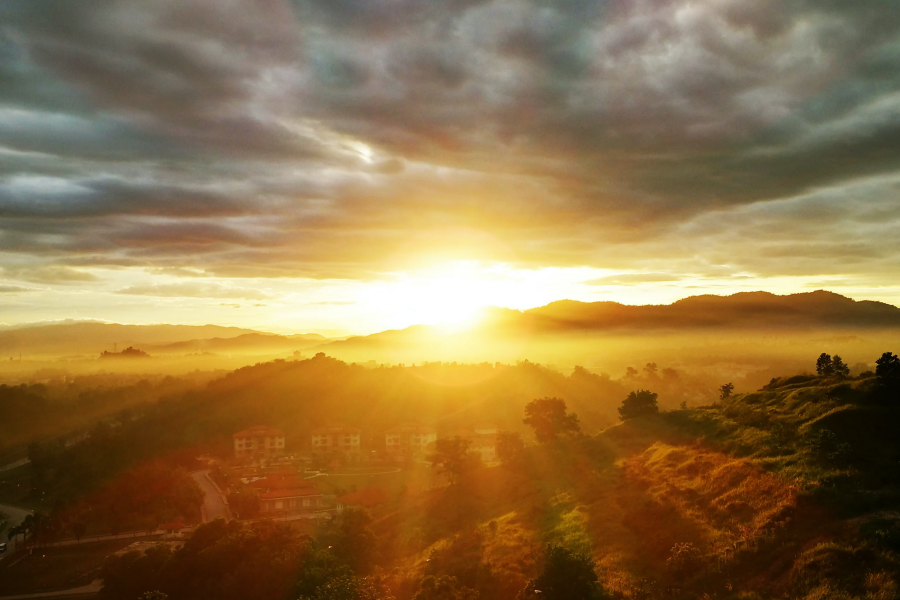 UN entities involved in this initiative
UNDP
United Nations Development Programme