Story
Rethinking media representation of marginalised communities in the age of Social Media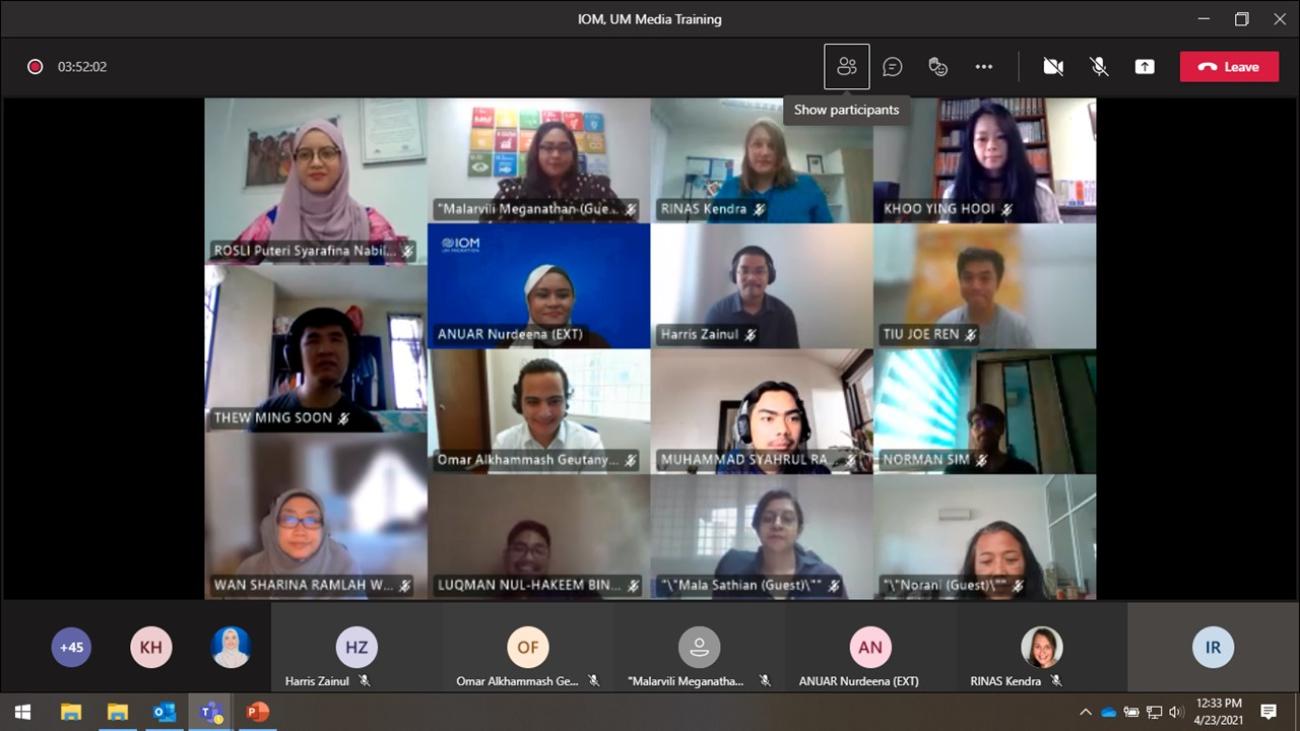 Experts and advocates have raised concerns on the escalation of dehumanising narratives and inaccurate representations of migrants and refugees in the media
Kuala Lumpur – The media is a prominent influencer of public perception in the digital age. As lockdowns and restrictions continue amid pandemic response, experts and advocates have raised concerns on the escalation of dehumanising narratives and inaccurate representations of migrants and refugees in the media.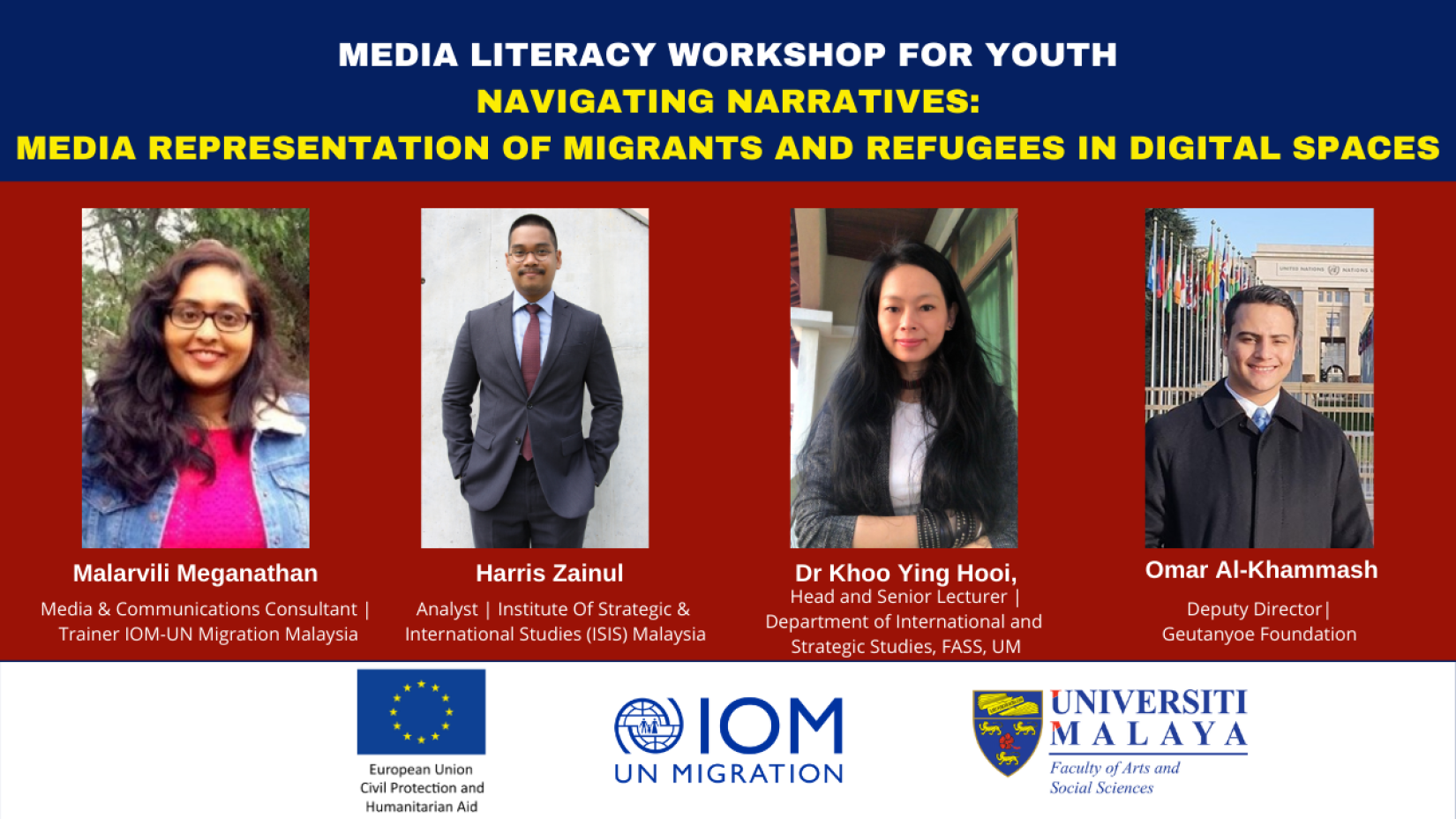 According to a recent report by the Trust in News Project, despite considerable differences in the media environments, focus group discussions and interviews revealed a great deal of common ground between people in how they articulated concerns about trust and the news media. While many criticised specific news organisations for being partisan, others were frustrated by the distorted ways they felt particular groups in society were portrayed – whether ignored entirely, demeaned, or consistently overemphasised.
In an effort to promote a more inclusive and sustainable solution, the International Organization for Migration (IOM) conducted a media training workshop on 'Navigating Narratives: Media Representation of Migrants and Refugees in Digital Spaces' in partnership with Universiti Malaya (UM), Malaysia's oldest and highest-ranking university.
63 undergraduate students and lecturers from the Department of Media and Communications Studies, International Strategic Studies and Southeast Asian Studies participated in the virtual media training workshop funded by the European Union Civil Protection and Humanitarian Aid (ECHO).
Multiple engaging sessions including Media and Public Perception, Solidarity Through Storytelling, Re-Writing the Narrative: Rights-Based Solution Driven Approach were presented by communication experts from IOM Malaysia, experienced journalists, representatives from civil society organisations and community leaders.
"Media practitioners should uphold ethical responsibility and protect the rights of migrants and refugees to ensure marginalised communities are not adversely impacted by sensationalised reporting," said Dr Khoo Ying Hooi, Head and Senior Lecturer, Department of International and Strategic Studies, Universiti Malaya. She added that the marginalisation of migrants and refugees in Malaysia is not new, and has long existed in the society.
According to a recent report by Human Rights Watch, Malaysia's efforts to contain the spread of Covid-19, while generally successful, had a disproportionate impact on migrants and refugees in the country. Instances of stigmatisation have taken the form of verbal or physical assault and social or institutional exclusion from the receiving society.
While Malaysia has seen an alarming increase in anti-migrant rhetoric, stigma and xenophobia, in recent months, it is by no means alone. In the United States, following an overwhelming support from both chambers of Congress, President Biden signed a legislation that addresses hate crimes throughout the COVID-19 pandemic, with particular emphasis on the increase in violence against Asian Americans. Many European cities have also seen a significant rise in anti-migrant, ultra-nationalist and xenophobic-conspiracy theories that demonise migrants and refugees.
Dr Mala Rajo, Head and Senior Lecturer at the Department of Southeast Asian Studies said the inhumane portrayals and treatments of migrants and refugees can no longer exist in a plural and diverse society.
"There is a huge denial of their humanity. Give them back their dignity. Understand their struggles and most importantly allow them to actively participate in formulating an inclusive, rights-based solution," she added.
Participants were also given a platform to actively engage in meaningful discussions based on case study analyses in a breakout session.  Following the group discussions, student representatives presented their findings and recommendations on representation of migrants and refugees in local media reports and the future of migration reporting. The best group and best presenter received a token of appreciation from IOM for their excellent input and outstanding group work.
Kendra Rinas, Chief of Mission of IOM Malaysia, in her closing remarks said "It is essential for media practitioners to recognise the contributions of migrants and refugees to our society but to also ensure we speak out with accuracy, truth and compassion."
For more information, please contact Malarvili Meganathan and Wong Chun Ting at cwong@iom.int
UN entities involved in this initiative
IOM
International Organization for Migration