UNICEF: Dr Rashed Sarwar, presents credentials to MFA, Brunei
The UNICEF Special Representative to Brunei presents credentials to Ministry of Foreign Affairs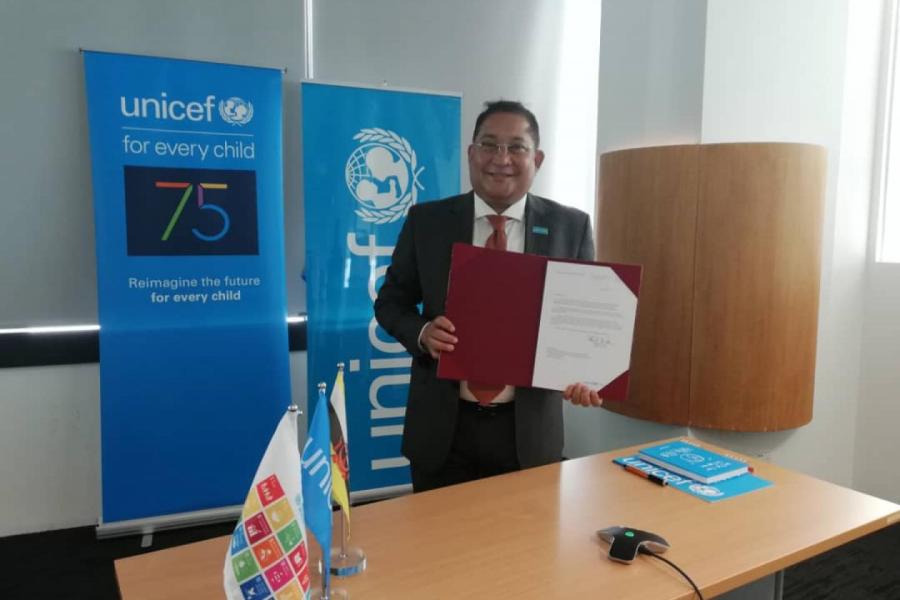 Dr Rashed Sarwar, UNICEF Representative to Malaysia and Special Representative to Brunei met virtually today with YB Dato Seri Setia Haji Erywan Pehin Yusof, Minister of Foreign Affairs II of Brunei Darussalam to present his credentials. Discussions covered a wide array of topics on Brunei's progress for children thus far and the way forward together with UNICEF, under the leadership of Dr Rashed.
It is customary for incoming UNICEF Representatives to present credentials to the Ministry of Foreign/External Affairs of the host country.  
Also present at the meeting were representatives of the Department of International Organisations, Brunei and UNICEF's Senior Public Relations Consultant.
UN entities involved in this initiative
UNICEF
United Nations Children's Fund
Goals we are supporting through this initiative