Malaysia SDG Summit 2019 Report
In September 2015, all 193 member countries of the United Nations unanimously adopted the 2030 Agenda for Sustainable Development and its implementation framework, the Sustainable Development Goals (SDGs) that charts a way forward to ensure a future that is sustainable for people, planet, peace and prosperity – with the understanding that it can only be achieved through a spirit of partnership between government, private sector, and civil society. Malaysia is fully committed to the 2030 Agenda and the SDGs. The key principles and imperatives of these goals are reflected in the Manifesto of the Government and well incorporated in the Mid-term Review of the 11th Malaysia Plan: New Priorities and Emphases, and in the 2019 National Budget that sets out the development direction of the country moving forward.
The inaugural SDG Summit Malaysia 2019, themed on "The Whole of Nation Approach: Accelerating Progress on the SDGs" stood as a testament to Malaysia's commitment, to bring together a broad range of stakeholders to take stock of SDG progress, gaps and explore ideas and solutions to bridge these gaps.
With over 2,600 registered attendees across the two day Summit, numerous critical themes were discussed, from ideating on strategies to leave no one behind;  ensuring that environmental sustainability is placed central in Malaysia's development paradigm; highlighting the challenges and opportunities in unlocking the potential of women in Malaysia; to emphasizing the role of institutional reform and ensuring a whole of nation approach in order to accelerate our progress on SDG achievement.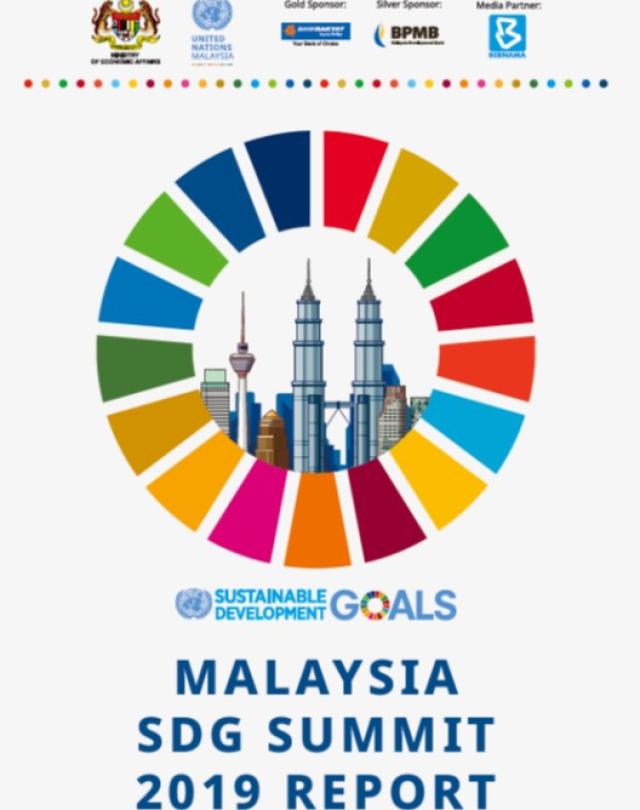 Goals we are supporting through this initiative